Share
|
Register your product to gain access to bonus material or receive a coupon.
Adobe Illustrator CS2 How-Tos: 100 Essential Techniques
eBook (Adobe DRM)
Sorry, this book is no longer in print.

ℹ This eBook requires the free Adobe® Digital Editions software.

Before downloading this DRM-encrypted PDF, be sure to:

Install the free Adobe Digital Editions software on your machine. Adobe Digital Editions only works on Macintosh and Windows, and requires the Adobe Flash Player. Please see the official system requirements.
Authorize your copy of Adobe Digital Editions using your Adobe ID (select AdobeID as the eBook vendor). If you don't already have an Adobe ID, you can create one here.
Copyright 2006
Dimensions: 7" x 9"
Edition: 1st
eBook (Adobe DRM)
ISBN-10: 0-321-50240-X
ISBN-13: 978-0-321-50240-7
Illustrator CS2 How-Tos is a highly focused survey of the one-hundred most essential things anyone needs to know to use Illustrator CS2. Folks new to Illustrator will find clear, basic, easy-to-understand explanations of the techniques, tools, and tricks they need to quickly become productive with Illustrator. Experienced users will find a handy reference with insights, tips, and shortcuts that will help even experts be more productive.
Illustrator CS2 How-Tos was written specifically for CS2, and integrates the important new features of Illustrator CS2, including Live Paint, Live Trace, new Type format features, and helpful new interface innovations.
Written by veteran illustrators David Karlins and Bruce K. Hopkins, Illustrator CS2 How Tos breaks down confusing concepts and clearly explains and illustrates how to master the challenges of drawing and editing vector paths. David Karlins teaches Illustrator at San Francisco State University Multimedia Studies Program, and Bruck K. Hopkins has been a professional illustrator for a decade, creating everything from fine art to technical drawings.
The book:
Demystifies the process of creating and editing vector artwork
Covers new Illustrator features: Live Paint, Live Trace, Type formatting, and the Control Palette
Includes survival tips and tricks that will guide new illustrators through the program, and provide time-saving tricks for Illustrator veterans.
Table of Contents
CHAPTER 1: GETTING STARTED
Creating a New Document

Choosing Color Mode
Defining the Artboard

Creating Documents from Templates
Defining Preferences
Controlling the Workspace
Defining Guides

Moving Guides

Viewing Grids

Setting Guide and Grid Units
Snapping to Grids

Saving Files

Saving Custom Views

Printing Files
CHAPTER 2: CONTROLLING THE WORKSPACE
Using the Control Palette
Finding Tools

Locating Tools
Defining Tool Options
Tearing off Tools

Applying Path and Fill Colors

Defining Focused Color
Choosing Swatches

Relying on Smart Guides
CHAPTER 3: DRAWING LINES AND SHAPES
Drawing Lines
Drawing Ovals and circles
Drawing Spirals
Rectangles and squares
Polygons and stars
Drawing Grids and Polar Grids
CHAPTER 4: DRAWING AND EDITING CURVES
Drawing with the Pencil tool
Drawing with the Pen tool

Closing paths
Creating a Smooth Curve

Adjusting Anchors

Moving anchors
Editing control points
CHAPTER 5: COMBINING AND SPLITTING PATHS
Combining Paths
Dividing Paths
Using Clipping Masks
CHAPTER 6: DRAWING WITH BRUSHES
Drawing with Brushes
Creating Calligraphic Brushes
Creating Art Brushes
Creating Scatter Brushes
Creating Pattern Brushes
Pressure-Sensitive Drawing with a Tablet
CHAPTER 7: SELECTING PATHS
Selecting Paths and Groups
Selecting Anchors
Selecting Type
Selecting Similar Objects
CHAPTER 8: EDITING SHAPES
Editing with the Bounding Box
Duplicating
Scaling
Rotating

Rotating on a Pivot Point
Rotating Paths

Skewing
Distorting with Envelopes
Cutting

Knife tool
Pathfinder Divide
CHAPTER 9: CREATING AND APPLYING FILLS
Creating and Using Fills

Saving Fill Palettes
Moving and Scaling Fills

Using Color Swatch Palettes
Grabbing Colors with the Eyedropper
Defining Gradients
Editing Strokes

Choosing Stroke Types

Stacking Strokes in the Appearance Palette
Stacking Fills in the Appearance Palette
CHAPTER 10: WORKING WITH LAYERS
Organizing Projects into Layers
Finding Objects in Layers
Using Layers as Masks
Building and Sequencing Layers
CHAPTER 11: WORKING WITH IMPORTED RASTER IMAGES
Placing Raster Images

Embedding vs. Linking

Editing Rasters

Editing Linked Images

Using Live Trace

Choosing Presets
Expanding to Live Paint Regions
CHAPTER 12: COLORING WITH LIVE PAINT
Creating Live Paint Regions

Regions vs. Groups
Converting Back to Regular Paths

Coloring Live Paint Fills

Setting Gaps

Editing Live Paint Strokes
CHAPTER 12: CREATING AND FORMATTING TYPE
Creating Regular Type
Creating Area Type
Defining Font and Size
Kerning and Tracking
Scaling Type
Rotating Characters
Applying Type Attributes

Bold, Italic, Color
Underline

Type and Paragraph Styles
Using OpenType Glyphs
Outlining Type
CHAPTER 13: FORMATTING BLOCKS OF TYPE
Formatting Paragraphs

Tabs and Indenting
Line Spacing

Using Paragraph Styles
Linking Type Boxes
Flowing Type Around Objects
Placing Type on Paths
Using Vertical Type
CHAPTER 14: ALIGNING AND ARRANGING OBJECTS
Aligning Objects

Horizontal and Vertical
Spacing Options

Snapping to Grids
Using Rulers

Setting Ruler Options
Aligning Zero Point

Managing Stacking
CHAPTER 15: USING TRANSPARENCY AND BLENDS
Applying Transparency

Using Transparency Modes

Step and Smooth Blends

Step Blend Alignment
Blends Between Anchors

Adjusting Blends

Adjusting Spacing
Realigning and Replacing Spines
CHAPTER 16: CLIPPING AND MASKING
Using Clipping Masks

Edit a Mask
Release a Mask

Masking with Type
Applying Opacity Masks
Defining a Crop Area
CHAPTER 17: APPLYING FILTERS AND EFFECTS
Applying Filters

Filters vs. Effects

Applying Effects

Managing Effects in the Appearance Palette

3D Extrusion Effects
3D Rotation and Revolve Effects
Mapping Symbols onto 3D Effects
Using Raster Effects
Warping with Liquify Tools
Using Graphic Styles
CHAPTER 18: MANAGING ILLUSTRATION WORKFLOW
Using Symbols and Actions

Constraining File Size with Symbols
Saving Time with Actions

Sharing Files

Embedding Fonts
Downward Compatible Files

Exporting Vector Files

PDF
EPS

Managing File Size
Saving as Rasters

TIFF
JPEG
GIF and PNG / Assigning Web Transparency

Exporting to Flash

Generating Animation

Exporting to HTML Pages

Slicing Objects to Generate HTML Tables
Defining Links
Unlimited one-month access with your purchase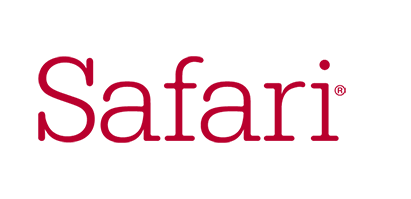 Other Things You Might Like
By Brian Wood
eBook (Watermarked) $38.39