Adobe Photoshop Lightroom 5: Learn by Video
Copyright 2014
Edition: 1st
DVD
ISBN-10: 0-321-93972-7
ISBN-13: 978-0-321-93972-2
Register your product to gain access to bonus material or receive a coupon.
This critically acclaimed interactive training program from Adobe Press combines exceptional quality high-definition video and a printed reference to teach the fundamentals of Adobe Photoshop Lightroom 5.
Including more than 10 hours of video tutorials, the course comes complete with lesson files, assessment quizzes, and review materials. Experienced instructor Mikkel Aaland presents a comprehensive introduction to Lightroom, including best practices as well as fundamental photography and image editing concepts. Beginning with an overview of the Lightroom interface, Mikkel goes on to cover Lightroom's powerful tools including Smart Previews, the new Upright tool and noise reduction enhancements, how to work within the Creative Cloud, and much more.
The video is wrapped in a unique interface that allows you to jump to any topic and also bookmark individual sections for later review. The unique "Watch and Work" mode shrinks the video into a small window to allow you to work alongside in Lightroom. Project files used in the lessons are included on the disc so you can practice what you've learned, and interactive review questions help reinforce freshly gained knowledge.
Duration:
10+ Hours
User Level:
Beginning/Intermediate

System RequirementsMac:
OS 10.7.5+ and Safari 6.0+
PC:
Windows Vista+ or Firefox 22+
Please Note:
* This DVD-ROM can be viewed on your computer, but it will NOT play in a DVD movie player.
* The course uses Pop-ups; please enable them in your browser. For more information on how to enable Pop-ups, please see our Learn By Video FAQ pagewww.peachpit.com/LBVFAQ
Table of Contents
Adobe Lightroom 5: Learn by Video Chapter 1 Introduction to Lightroom 5 What Is Lightroom? How to Use This Course What's New in Lightroom 5 The Lightroom Workspace Chapter 2 Project Explorations Automatically fix keystoning with the new Upright command Use the new Radial Filter to add multiple light sources to an image. Working with the new spot removal brush See how Smart Previews make it possible to work with catalogs of images anywhere, anytime. Chapter 3 Importing Your Photos Importing from a Memory Card or Hard Drive File Handling Options File Renaming Options Applying Develop and Metadata Settings on Import Preferences for Photo Importing Chapter 4 Working with Lightroom General Preferences Presets Preferences External Editing Preferences File Handling Options Interface Preferences Setting Up an Identity Plate Working with Panels and Lights Out Catalog Settings Creating a Custom Watermark Chapter 5 Working with the Library Module The Library Module Grid View Loupe View Compare View Survey View Working with the Filmstrip Video Support Quick Collections Collections Smart Collections Rating, Labels, and Flags Keywords Working with Metadata Library Filters Stacking Photos Dealing with Offline Files Chapter 6 Catalogs Catalogs, Folders, and Collection Backing Up Your Catalogs Chapter 7 Exporting Exporting Images Publish Services Chapter 8 Working with the Map Module Intro to the Map Module and Setting Map Preferences Working with Tagged and Non-Tagged Photos, Filtering, and Using Saved Locations Loading a Tracklog Chapter 9 Editing Essentials Develop Presets Basic Exposure Controls Clarity for Your Photos Vibrant and Saturated Colors Fine-Tuning with the Tone Curve Vignetting Effects Creating Virtual Copies Applying Changes to Other Photos Color Adjustments Soft Proofing Quick Develop Panel Chapter 10 Retouching and Correction: Local Adjustments The Graduated Filter Noise Reduction Sharpening Using the Crop Overlay tool Adding Grain Effects in the Effects Panel Lens Corrections Removing Red-Eye Sensor Dust Removal Portrait Touch-Up The Adjustment Brush Chapter 11 From Color to Black-and-White Converting Color into Black-and-White Adding a Color Tint Chapter 12 Printing Preparing One Image for Print Preparing Multiple Images for Print Print Settings Chapter 13 Slideshows and Web Photo Galleries Creating a Web Gallery Preview, Export, and Upload Creating a Slideshow Slideshow Presentation Options Chapter 14 Making Books Preparing Your Images Book Settings Book Layout and Output
DVD
This product currently is not for sale.
Unlimited one-month access with your purchase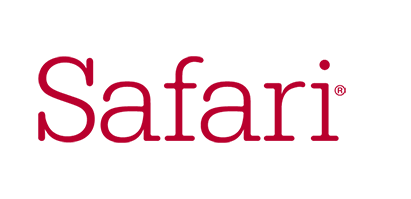 Other Things You Might Like