Adobe Premiere Pro CS6: Learn by Video: Core Training in Video Communication
Copyright 2013
Edition: 1st
DVD
ISBN-10: 0-321-84072-0
ISBN-13: 978-0-321-84072-1
Register your product to gain access to bonus material or receive a coupon.
This critically acclaimed training course from Adobe Press and video2brain combines interactive video and a printed reference to teach the fundamentals of Premiere Pro CS6 as well as the basic principles of video editing. Structured around the objectives of the Adobe Certified Associate exam "Video Communication Using Adobe Premiere Pro CS6", the product combines 15 hours of video, complete with lesson files (included on the DVD), assessment quizzes, and review materials. The video's unique interface allows the viewer to jump to any topic and bookmark favorite sections. The unique Watch-and-Work mode shrinks the video into a small window to allow the student to follow along with the instructor in Premiere Pro.

Experienced instructor Maxim Jago introduces core non-linear editing techniques as a first step to using advanced edits, with special effects, complex timelines, titles, clean audio and music. By the end of this course, the student will be able to work with multiple media types, create sequences and output to multiple formats using Premiere Pro CS6.

Maxim walks the student through the complete editing process using Premiere Pro CS6, including importing media, using clips and markers, adding transitions, correcting color, and compositing. New features get special treatment, like stabilizing footage without visiting After Effects, applying effects via adjustment layers, and streamlined trimming using JKL dynamic trimming, which allows you to play your edits and adjust the timing of your cuts in a single step.
Table of Contents
1 Introducing Premiere Pro CS6
1.1 What Is Adobe Premiere Pro?
1.2 What You Will Learn and How to Use the Project Files
1.3 What's New in Premiere Pro CS6
1.4 Video Editing Workflows
1.5 An Overview of the Interface
1.6 Why Premiere Pro Is the Post-Production Hub
1.7 Workspaces
1.8 Important General Preferences
1.9 Personal Preferences

2 Premiere Pro Projects
2.1 General Project Settings
2.2 Scratch Disk Settings
2.3 Using Sequence Presets
2.4 Sequence Settings
2.5 Video Preview Settings
2.6 Sequence Track Settings

3 Importing Media
3.1 Importing Media Files and Images
3.2 Importing Media from File-Based Cameras
3.3 Capturing a Whole Tape or Selected Shots
3.4 Batch Capturing
3.5 Importing Projects from Final Cut Pro and Avid
3.6 Clips and Media Files

4 Organizing Media
4.1 Introducing the Project Panel
4.2 Finding Assets in the Project Panel
4.3 Attaching a Script or Transcript
4.4 Speech Analysis
4.5 Interpreting Footage
4.6 Configuring Clip Audio Channels

5 Editing Essentials
5.1 The Monitor Controls
5.2 Selecting Part of a Clip
5.3 Adjusting Playback Resolution
5.4 Using Subclips
5.5 Introducing the Timeline Panel
5.6 Adding Clips to a Sequence
5.7 Three-Point and Four-Point Edits
5.8 Storyboard Editing
5.9 Targeting Tracks

6 Taking Control of the Timeline
6.1 Track Controls
6.2 Selecting, Linking, and Unlinking Clips
6.3 Rearranging Clips in a Sequence
6.4 Using the Clipboard
6.5 Lifting and Extracting
6.6 Deleting and Ripple Deleting
6.7 Working with Markers

7 Adding Transitions
7.1 Applying a Transition Between Two Clips
7.2 Understanding rendering and the Work Area
7.3 Changing Transition Settings
7.4 Creating an Audio Crossfade

8 Advanced Editing Controls
8.1 Changing the Playback Speed of Clips
8.2 Adjusting Playback Speed over Time
8.3 Replacing Clips on the Timeline
8.4 replacing Footage for Clips in the Bin
8.5 Nesting a Sequence
8.6 Creating Nested Sequences in the Bin and on the Timeline
8.7 Trimming in the Source Monitor
8.8 Trimming on the Timeline
8.9 Timeline Trimming Tools
8.10 Trimming Keyboard Shortcuts
8.11 Split Edits: Making J and L Cuts
8.12 JKL Trimming
8.13 The Timeline Tools
8.14 The Trim Monitor

9 Putting Clips into Motion
9.1 Fixed Effects for Video and Audio Clips
9.2 Animating with Fixed Effects
9.3 Creating Effect Presets

10 Multicamera Editing
10.1 Preparing for a Multicamera Edit
10.2 Performing a Multicamera Edit
10.3 Adjusting Multicamera Edits

11 Editing and Mixing Audio
11.1 The Audio Workspace
11.2 Audio Track Types
11.3 Normalizing Audio in the Bin and on the Timeline
11.4 Keyframing Volume Changes in the Timeline
11.5 Overview of the Audio Mixer
11.6 Understanding Latch/Touch/ Write Automation Modes
11.7 Using Parametric EQ
11.8 Applying Audio Effects to Tracks with the Audio Mixer
11.9 Adjusting Audio Level in the Effect Controls Panel

12 Adding Video Special Effects
12.1 Introducing the Effects
12.2 Adding Effects, Changing Settings, and Removing Effects
12.3 Working with Adjustment Layers
12.4 Using Keyframes in the Effect Controls Panel
12.5 The Warp Stabilizer and rolling Shutter Correction
12.6 Burning in Timecode 12.7 Basic 3D
12.8 Blurs

13 Color Correction
13.1 Using the Color Correction Workspace
13.2 Vectorscopes and Waveforms
13.3 The Fast Color Corrector
13.4 The Three Way Color Corrector
13.5 Secondary Color Correction
13.6 Curves

14 Working with Multiple Layers
14.1 Using Blend Modes
14.2 Using the Ultra Key Effect
14.3 Using the Lumakey Effect
14.4 Introducing Garbage Mattes
14.5 Using the Track Matte Key Effect

15 Creating Titles
15.1 Introducing the Title Tool
15.2 Working with Text
15.3 Creating Shapes and Managing Layers
15.4 Working with Title Templates

16 Managing Your Projects

16.1 Getting Organized
16.2 Using the Project Manager

17 outputting to Tapes, Media Files, and Blu-ray
17.1 Preparing a Project for Tape Output
17.2 Recording to a DV or HDV Tape
17.3 Exporting Your Sequence to a File
17.4 Producing Multiple File Types with Adobe Media Encoder
17.5 Sharing with Apple Final Cut Pro and Avid Media Composer
17.6 Exporting Frames
17.7 Outputting to Disc

18 Project Exploration
18.1 Create a New Project, Make a Sequence, and Import Media
18.2 Pick Some Shots and Add Them to Your Sequence
18.3 Add a Simple Title, Some Fades, and Music
18.4 Send the Sequence to Adobe Encore
18.5 Create a Simple, Menu-Driven Blu-ray with Adobe Encore

19 Closing Thoughts
19.1 Closing Thoughts on This Course
DVD
Sorry, this book is no longer in print.
Unlimited one-month access with your purchase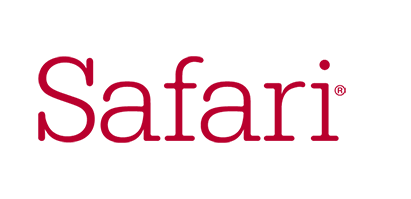 Other Things You Might Like
By Maxim Jago
eBook (Watermarked) $38.39