Share
|
Register your product to gain access to bonus material or receive a coupon.
Engineering Design Graphics with Autodesk Inventor 2020
eBook (Watermarked)
Your Price: $81.60
List Price: $96.00
Includes EPUB, MOBI, and PDF

This eBook includes the following formats, accessible from your Account page after purchase:

EPUB The open industry format known for its reflowable content and usability on supported mobile devices.

MOBI The eBook format compatible with the Amazon Kindle and Amazon Kindle applications.

PDF The popular standard, used most often with the free Adobe® Reader® software.

This eBook requires no passwords or activation to read. We customize your eBook by discreetly watermarking it with your name, making it uniquely yours.
Copyright 2020
Edition: 1st
eBook (Watermarked)
ISBN-10: 0-13-556371-2
ISBN-13: 978-0-13-556371-7
In Engineering Design Graphics with Autodesk Inventor 2020, award-winning CAD instructor and author James Bethune shows students how to use Autodesk Inventor to create and document drawings and designs. The author puts heavy emphasis on engineering drawings and on drawing components used in engineering drawings such as springs, bearings, cams, and gears. It shows how to create drawings using many different formats such as .ipt, .iam, ipn, and .idw for both English and metric units. It explains how to create drawings using the tools located under the Design tab and how to extract parts from the Content Center.

Chapter test questions help students assess their understanding of key concepts. Sample problems, end-of-chapter projects, and a variety of additional exercises reinforce the material and allow students to practice the techniques described. The content of the book goes beyond the material normally presented in an engineering graphics text associated with CAD software to include exercises requiring students to design simple mechanisms. This book includes the following features:

Step-by-step format throughout the text allows students to work directly from the text to the screen and provides an excellent reference during and after the course.
Latest coverage for Autodesk Inventor 2020 is provided.
Exercises, sample problems, and projects appear in each chapter, providing examples of software capabilities and giving students an opportunity to apply their own knowledge to realistic design situations.
Examples show how to create an animated assembly, apply dimension to a drawing, calculate shear and bending values, and more.
ANSI and ISO standards are discussed when appropriate, introducing students to both so they learn appropriate techniques and national standards.
Table of Contents
Chapter 1 Get Started 1
Introduction 1
Creating a First Sketch 4
The Undo Tool 9
Creating a Solid Model 9
Sample Problem SP1-1 12
Sample Problem SP1-2 Angular Shapes 19
Chapter Summary 22
Chapter Test Questions 22
Chapter Project 24
Chapter 2 Two-Dimensional Sketching 27
Introduction 27
The Sketch Panel 27
Circle 33
Arc 36
Spline 39
Ellipse 40
Point 43
Rectangle 43
Fillet 44
Chamfer 46
Polygon 48
Text 49
Geometry Text 51
Dimension 52
Constraints 52
Pattern–Rectangular 55
Pattern–Circular 57
Pattern–Mirror 59
Move 60
Copy 62
Rotate 64
Trim 65
Extend 66
Offset 67
Editing a Sketch 68
Sample Problem SP2-1 70
Chapter Summary 75
Chapter Test Questions 75
Chapter Project 77
Chapter 3 3D Models 85
Introduction 85
Extrude 85
Taper 87
ViewCube 90
Revolve 94
Holes 96
Fillet 99
Full Round Fillet 100
Face Fillet 101
Creating a Variable Fillet 103
Chamfer 104
Face Draft 105
Shell 107
Split 109
Mirror 111
Rectangular Pattern 112
Circular Pattern 113
Sketch Planes 114
Editing a 3D Model 120
Default Planes and Axes 123
Work Planes 125
Sample Problem SP3-1 127
Angled Work Planes 129
Offset Work Planes 132
Work Points 135
Ribs (WEBs) 139
Loft 141
Sweep 144
Coil 146
Model Material 148
Chapter Summary 150
Chapter Test Questions 150
Chapter Project 153
Chapter 4 Orthographic Views 167
Introduction 167
Fundamentals of Orthographic Views 168
Orthographic Views with Inventor 173
Isometric Views 180
Section Views 181
Offset Section Views 184
Aligned Section Views 185
Detail Views 185
Break Views 186
Auxiliary Views 187
ASME Y14.3-2003 190
Chapter Summary 194
Chapter Test Questions 194
Chapter Project 198
Chapter 5 Assembly Drawings 221
Introduction 221
Bottom-Up and Top-Down Assemblies 221
Starting an Assembly Drawing 222
Degrees of Freedom 224
Free Move and Free Rotate Tools 226
Constrain 227
Presentation Drawings 235
Animation 238
Isometric Drawings 238
Assembly Numbers 241
Parts List 243
Title Block 246
Subassemblies 249
Drawing Sheets 253
Other Types of Drawing Blocks 255
Top-Down Assemblies 260
Editing a Part within an Assembly Drawing 280
Patterning Components 284
Mirroring Components 285
Copying Components 286
Chapter Summary 288
Chapter Test Questions 288
Chapter Project 291
Chapter 6 Threads and Fasteners 311
Introduction 311
Thread Terminology 312
Thread Callouts–Metric Units 312
Thread Callouts–ANSI Unified Screw Threads 313
Thread Representations 314
Internal Threads 315
Threaded Blind Holes 317
Creating Threaded Holes Using the Hole Tool 319
Standard Fasteners 322
Sizing a Threaded Hole to Accept a Screw 324
Screws and Nuts 328
Types of Threaded Fasteners 332
Flat Head Screws–Countersunk Holes 333
Counterbores 336
Drawing Fasteners Not Included
in the Content Center 340
Sample Problem SP6-1 342
Washers 345
Setscrews 348
Rivets 351
Sample Problem SP6-2 352
Chapter Summary 364
Chapter Test Questions 364
Chapter Project 367
Chapter 7 Dimensioning a Drawing 389
Introduction 389
Terminology and Conventions–ANSI 390
Creating Drawing Dimensions 392
Drawing Scale 399
Units 400
Aligned Dimensions 403
Radius and Diameter Dimensions 404
Dimensioning Holes 406
Sample Problem SP7-1 407
Dimensioning Counterbored,
Countersunk Holes 411
Angular Dimensions 413
Ordinate Dimensions 415
Baseline Dimensions 418
Hole Tables 419
Locating Dimensions 421
Fillets and Rounds 422
Rounded Shapes–Internal 422
Rounded Shapes–External 423
Irregular Surfaces 423
Polar Dimensions 424
Chamfers 425
Knurling 426
Keys and Keyseats 426
Symbols and Abbreviations 427
Symmetrical and Centerline Symbols 427
Dimensioning to a Point 428
Dimensioning Section Views 429
Dimensioning Orthographic Views 429
3D Dimensions 430
Sample Problem SP7-2 431
Sample Problem SP7-3 433
Chapter Summary 436
Chapter Test Questions 436
Chapter Projects 439
Chapter 8 Tolerancing 455
Introduction 455
Direct Tolerance Methods 455
Tolerance Expressions 457
Understanding Plus and Minus Tolerances 457
Creating Plus and Minus Tolerances 458
Limit Tolerances 462
Angular Tolerances 463
Standard Tolerances 465
Double Dimensioning 466
Chain Dimensions and Baseline Dimensions 467
Tolerance Studies 469
Rectangular Dimensions 470
Hole Locations 470
Choosing a Shaft for a Toleranced Hole 471
Sample Problem SP8-1 473
Sample Problem SP8-2 473
Nominal Sizes 474
Standard Fits (Metric Values) 474
Hole and Shaft Basis 476
Visual Presentations of the Hole and Shaft Tolerances 478
Standard Fits (Inch Values) 479
Preferred and Standard Sizes 479
Surface Finishes 480
Surface Control Symbols 482
Geometric Tolerances 491
Tolerances of Form 491
Straightness 492
Straightness (RFS and MMC) 492
Circularity 495
Cylindricity 495
Geometric Tolerances
Using Inventor 496
Tolerances of Orientation 504
Datums 504
Perpendicularity 505
Parallelism 508
Angularity 509
Profiles 509
Runouts 510
Positional Tolerances 512
Virtual Condition 514
Floating Fasteners 514
Sample Problem SP8-3 515
Sample Problem SP8-4 516
Fixed Fasteners 517
Sample Problem SP8-5 518
Design Problems 519
Chapter Summary 522
Chapter Test Questions 522
Chapter Project 525
Chapter 9 Springs 563
Introduction 563
Compression Springs 563
Extension Springs 570
Torsion Springs 577
Belleville Springs 580
Springs in Assembly Drawings 582
Chapter Summary 588
Chapter Test Questions 588
Chapter Project 590
Chapter 10 Shafts 605
Introduction 605
Uniform Shafts and Chamfers 606
Shafts and Retaining Rings 611
Shafts and Keys 616
Square Keys 617
Pratt and Whitney Keys 622
Woodruff Keys 629
Shafts with Splines 632
Collars 638
O-Rings 643
Drawing Shafts and Pins Using the Tools Under the Design Tab 648
Chapter Summary 652
Chapter Test Questions 652
Chapter Project 655
Chapter 11 Bearings 671
Introduction 671
Plain Bearings 672
Ball Bearings 677
Thrust Bearings 681
Chapter Summary 686
Chapter Test Questions 686
Chapter Project 688
Chapter 12 Gears 697
Introduction 697
Gear Terminology 697
Gear Formulas 699
Drawing Gears Using the Gear Tool 699
Gear Hubs 701
Gear Ratios 706
Gear Trains 707
Gears with Keyways 709
Gear Assemblies 712
Supports for Bevel Gears 724
Worm Gears 726
Supports for Worm Gears 728
Chapter Summary 730
Chapter Test Questions 730
Chapter Projects 732
Chapter 13 Sheet Metal Drawings 747
Introduction 747
Sheet Metal Drawings 747
Flat Patterns 761
Punch Tool 762
Chapter Summary 769
Chapter Test Questions 769
Chapter Projects 770
Chapter 14 Weldment Drawings 779
Introduction 779
Fillet Welds 779
Weldments–Groove Welds 791
Sample Problem SP14-1 792
Chapter Summary 794
Chapter Test Questions 794
Chapter Project 795
Chapter 15 Cams 799
Introduction 799
Displacement Diagrams 800
Drawing a Cam Using Inventor 801
Sample Problem SP15-1 806
Cams and Followers 809
Chapter Summary 815
Chapter Test Questions 815
Chapter Projects 816
Index 823

Chapter 16 Projects (Online Only)
16-1 Introduction
16-2 Project 1: Milling Vise
16-3 Project 2: Tenon Jig
Appendix (Online Only)


Unlimited one-month access with your purchase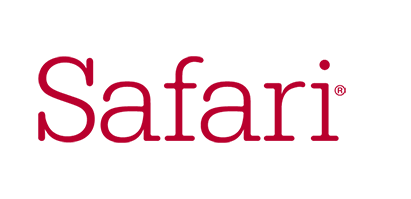 Other Things You Might Like
By Mark Dix, Paul Riley
Book $85.00
By Paul Riley, Mark Dix
eBook (Watermarked) $68.00