Share
|
Register your product to gain access to bonus material or receive a coupon.
Fundamentals of Adobe Experience Manager: Web Content Management for Online Marketers (Formerly CQ)
Online Course
This product currently is not for sale.

This online course offered by the Adobe Press Institution will be accessible from your Account page after purchase. You will be automatically enrolled and will be required to log into Pearson's OpenClass platform.
Video
This video clip has been formatted and modified to fit this page. The actual video product provides a larger screen size and higher resolution, as well as standard player control tools such as fast forward, reverse, and scrubbing.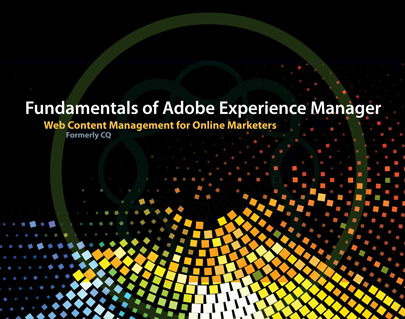 You need to upgrade your Flash Player. You need version 9 or above to view this video. You may download it here. You may also see this message if you have JavaScript turned off. If this is the case, please enable JavaScript and reload the page.
Copyright 2014
Edition: 1st
Online Course
ISBN-10: 0-13-355006-0
ISBN-13: 978-0-13-355006-1
This online course is designed to get you up and running on Adobe Experience Manager (AEM) in as little as 7 hours. Using a combination of video, text, and quizzes, veteran trainer Shane Closser teaches you how to use the web content management capability of Adobe Experience Manager (formerly known as CQ) to get a handle on web content management.
Adobe Experience Manager, or AEM, is a component of the Adobe Marketing Cloud and is designed to help users with a nontechnical background manage their digital properties. Its unique functionality allows content editors, information architects, and managers to take full control of creating and editing content without having to rely on a team of IT professionals. In this course, Shane covers effective techniques for using AEM to set up a digital asset management system, tag your website content with metadata, and manage workflows to increase your efficiency. You will identify ways use dynamic content to personalize your visitors' experiences and optimize websites for mobile viewing. All of these techniques will enhance the value your online channels are delivering to your organization.
Course Outcomes:
After completing this online course you will be able to successfully perform the following skills:
· Perform basic administrative tasks in AEM
· Identify the digital assets that can be managed within the Digital Asset Manager.
· Create a hierarchy of metadata tags and apply them to content
· Use Workflows in AEM to streamline common tasks.
· Use dynamic content to personalize visitors' web experiences.
· Implement multiple versions of content and test which ones are the most effective.
· Identify strategies for delivering websites to mobile devices
· Identify parts of AEM social communities that are ready to use and identify which parts require customization or configuration
· Use AEM to perform email marketing
· Identify best practices for implementing a web analytics strategy using AEM
· Use AEM to manage multilingual content
Course Content:
· Over 7 hours of training
· 12 Modules with assessments
· More than one hour of videos
· This course includes a 30-day money back guarantee!
System Requirements:
Windows 7 - IE 9, Firefox 23+, Chrome 29+Windows 8 - IE 10, Firefox 23+, Chrome 29+ MacOSX 10.8 - Safari 6.0
Other Things You Might Like
eBook (Watermarked) $44.79
By Brent Dykes
eBook (Watermarked) $31.99