Share
|
Register your product to gain access to bonus material or receive a coupon.
Introduction to AutoCAD 2020: A modern Perspective
eBook (Watermarked)
Your Price: $73.44
List Price: $86.40
Includes EPUB, MOBI, and PDF

This eBook includes the following formats, accessible from your Account page after purchase:

EPUB The open industry format known for its reflowable content and usability on supported mobile devices.

MOBI The eBook format compatible with the Amazon Kindle and Amazon Kindle applications.

PDF The popular standard, used most often with the free Adobe® Reader® software.

This eBook requires no passwords or activation to read. We customize your eBook by discreetly watermarking it with your name, making it uniquely yours.
20190822
Copyright 2020
Edition: 1st
eBook (Watermarked)
ISBN-10: 0-13-557689-X
ISBN-13: 978-0-13-557689-2
Introduction to AutoCAD 2020 addresses advances in technology and introduces students to 2-dimensional drawing skills and commands using the 2020 release of AutoCAD. Straightforward explanations focus on actual drawing procedures, and illustrations show what to expect on the computer screen. It continuously builds on concepts covered in previous chapters, contains exercises combined with in-text notes, and offers examples that provide the "how and why" of AutoCAD fundamentals. Projects are included at the end of each chapter and provide hands-on experience creating various types of mechanical, architectural, civil, and electrical drawings. This text is appropriate for introductory and intermediate AutoCAD courses.


Introduces AutoCAD, drafting skills, editing techniques, working with complex objects, annotating drawings, outputting your work, advanced drawing and construction methods, and collaborating with others on the web.
Pedagogy reinforces learning objectives throughout, with chapter objectives; key term definitions; command grids that concisely offer multiple ways of achieving task at hand; and discipline icons that identify the field of study throughout.
"New" version icons highlight new software features quickly.
Hands-on exercises appear throughout the text to reinforce learning, and end-of-chapter projects require students to demonstrate a full understanding of the concepts presented in the chapter.
Introduction to AutoCAD 2020
provides students with the tools they need to develop drafting skills with AutoCAD.
Table of Contents
PART ONE: AN INTRODUCTION TO AUTOCAD
Chapter 1 Introduction to AutoCAD 1
Introduction 1
What Is CAD? 1
Fundamental CAD Concepts 4
Drawing Actual Size 4
The Cartesian Coordinate System 5
Right-Hand Rule 5
Grid Units 6
Angle Measurement 7
Annotation Scale 8
Object Properties 9
Colors 10
Linetypes 11
Lineweights 12
Transparency 13
Controlling Object Properties 13
Model Space and Paper Space 13
A First Look at AutoCAD 15
The Start Tab 15
The AutoCAD User Interface 16
Workspaces 18
Quick Access Toolbar 19
Application Menu 20
Ribbon 22
Tooltips 26
The Command Line Window 27
Dynamic Input 33
Right-Click Shortcut Menus 35
Status Bar 36
In-Canvas Viewport Control 38
ViewCube 39
Navigation Bar 40
Dialog Boxes 41
Palettes 41
Keyboard Commands 45
InfoCenter 47
Getting Help 48
Chapter Summary 50
Chapter Test Questions 50
Chapter 2 Quick Start Tutorial 53
Introduction 53
Creating a New Drawing 53
Using a Template 54
Saving Your Work 54
File Safety Precautions 56
Model Space and Layout Space 57
Viewports 58
Communicating with AutoCAD 59
The Command Line 59
Dynamic Input 59
Object Snaps, Ortho Mode, and Polar Tracking 62
Undo/Redo 64
Grid and Snap 64
Draw a Circle 65
Navigating Around the Drawing 67
Zooming with a Wheel Mouse 68
Object Properties 69
Layers 70
Freeze and Thaw a Layer 74
Lock and Unlock a Layer 75
Dimension Styles 76
Dimensioning 80
Modifying Drawing Objects 83
Selection Sets 83
Grip Editing 85
Introduction to Advanced Editing Techniques 90
Making Parallel Copies 90
Fixing Overlapping Lines and Closing Gaps 91
Cleaning Up Layout Space 93
Setting the Viewport Scale 93
Text 96
Plotting and Page Setups 99
Plotting 102
Chapter Summary 104
Chapter Test Questions 104

PART TWO: DRAFTING SKILLS: DRAWING WITH AUTOCAD
Chapter 3 Controlling the Drawing Display 107
Introduction 107
Zooming In and Out of a Drawing 107
Zoom Tools 108
Using the Mouse Wheel 113
Panning Around a Drawing 114
The Pan Tool 114
Using the Middle Mouse Button 116
Panning and Zooming Transparently 117
Chapter Summary 119
Chapter Test Questions 119
Chapter Project 121
Chapter 4 Basic Drawing Commands 123
Introduction 123
Drawing Setup 123
Templates 124
Units 124
Setting the Drawing Area 127
Drawing Lines 127
Coordinate Entry Methods 128
Cartesian Coordinates 128
Absolute Versus Relative Coordinate Entry 130
Polar Coordinates 131
Dynamic Input 132
Drawing Circles 133
Center Radius 133
Center Diameter 134
2 Point Circle 135
3 Point Circle 135
Tangent Tangent Radius 136
Drawing Arcs 137
The ARC Command 138
3 Point Arc 138
Arc Options 138
Using the ARC Command 139
Drawing Ellipses 140
Elliptical Arcs 142
Points 143
Point Styles 143
Measure and Divide 145
Chapter Summary 147
Chapter Test Questions 147
Chapter Projects 150
Chapter 5 Drawing Tools and Drafting Settings 155
Introduction 155
Grid Mode 157
Setting the Grid Style 158
Setting the Grid Spacing 158
Controlling Grid Mode Behavior 158
Snap Mode 159
Setting the Snap Spacing 159
Setting the Snap Type and Style 160
Ortho Mode 161
Polar Tracking 162
Setting the Polar Tracking Angle and Measurement Method 163
Object Snaps 165
Object Snap Modes 166
Basic Object Snaps 168
Advanced Object Snap Modes 177
Object Snap Tracking 181
Temporary Tracking 182
Object Snap Tracking 183
Intersecting Alignment Paths 183
Dynamic Input 186
Pointer Input 186
Dimension Input 186
Dynamic Prompts 187
Dynamic Input Settings 187
Using Construction Lines 190
The XLINE Command 190
The RAY Command 200
Chapter Summary 201
Chapter Test Questions 201
Chapter Projects 204
Chapter 6 Managing Object Properties 209
Introduction 209
Common Object Properties 209
Layers 210
The LAYER Command 210
Layer Name List 211
Deleting a Layer 223
Layer Settings 224
Using Layers 226
Linetype Scale 227
Hard-Coded Versus Soft-Coded Properties 228
Setting the Default Object Properties 228
Color Control and Management 229
Linetype Control and Management 229
Lineweight Control and Management 231
Transparency Control and Management 231
Changing the Properties of Objects 232
The Properties Palette 232
The Properties Panel 234
Quick Properties 234
Copying Properties Between Objects 236
Creating Objects with Properties Based on Existing Objects 236
Using DesignCenter to Import Layers 238
Layer Filters 239
The Filter Tree 240
Property Filters 240
Group Filters 242
Search Filter 243
Layer States Manager 243
Object Visibility 245
Chapter Summary 246
Chapter Test Questions 246
Chapter Projects 249

PART THREE: UNDERSTANDING EDITING TECHNIQUES: BASICS THROUGH ADVANCED
Chapter 7 Basic Editing Techniques 255
Introduction 255
The ERASE Command 257
Selecting Objects for Editing 257
Selecting Objects Individually 258
Selecting Multiple Objects 261
Advanced Selection Techniques 267
Selecting Similar Objects 267
Grouping Objects 268
Moving Objects 270
Copying Objects 273
Mirroring Objects 275
Mirroring Text 276
Rotating Objects 277
Rotating and Copying Objects 279
Scaling Objects 280
Scaling and Copying Objects 282
Stretching Objects 283
Selecting Objects First 286
Using Grips to Edit 287
Multifunctional Grips 287
Controlling Grips 287
Selecting Grips 288
Grip Modes 289
Chapter Summary 291
Chapter Test Questions 291
Chapter Projects 294
Chapter 8 Advanced Editing Techniques 301
Introduction 301
Offsetting Objects 302
Offsetting an Object a Specified Distance 302
Offsetting Through a Point 302
Offset Options 303
Arraying Objects 304
Creating a Rectangular Array 305
Creating a Path Array 307
Creating a Polar Array 309
Trimming and Extending Objects 311
Trimming Objects 311
Extending Objects 314
Creating Fillets and Chamfers 317
Creating Fillets 317
Capping Two Parallel Lines Using the Fillet Tool 319
Creating Chamfers 321
Breaking an Object 323
Creating a Gap in an Object 323
Breaking an Object Exactly at a Point 324
Breaking Circles, Xlines, and Rays 324
Selecting the Second Points 325
Joining Multiple Objects 326
Lengthening an Object 327
The LENGTHEN Command Options 327
Invalid Objects 328
Chapter Summary 329
Chapter Test Questions 329
Chapter Projects 332

PART FOUR: WORKING WITH COMPLEX OBJECTS
Chapter 9 Drawing and Editing Complex Objects 339
Introduction 339
Drawing Polylines 340
Drawing Polyline Arcs 342
Drawing Polylines with a Width 347
Drawing Rectangles 348
Drawing Polygons 352
Drawing Donuts 354
Drawing Revision Clouds 355
Changing the Arc Length 356
Switching Styles 357
Creating Revision Clouds from Existing Objects 357
Editing Revision Clouds 357
Editing Polylines 359
Closing and Opening Polylines 359
Joining Polylines 360
Changing the Polyline Width 362
Editing Polyline Vertices 362
Converting Polylines into Smooth Curves 363
Controlling Polyline Linetype Generation 365
Reversing a Polyline 365
Editing Polylines Using Grips 365
Exploding Complex Objects 366
Chapter Summary 367
Chapter Test Questions 367
Chapter Projects 370
Chapter 10 Pattern Fills and Hatching 377
Introduction 377
Hatching 377
Selecting a Hatch Area 378
Controlling Hatch Settings and Options 379
Gradient Fills 390
Two-Color Gradient 390
One-Color Gradient 391
Gradient Pattern 391
Editing Hatch Patterns 392
Using the Hatch Editor Context Tab of the Ribbon 392
Using the Hatch Edit Dialog Box 392
Using the Properties Palette 393
Trimming Hatches 393
Exploding Hatches 394
Using DesignCenter with Hatch Patterns 394
Chapter Summary 396
Chapter Test Questions 396
Chapter Projects 399

PART FIVE: ANNOTATING DRAWINGS
Chapter 11 Adding Text 403
Introduction 403
Controlling the Appearance of Text 404
Fonts 405
Text Height 406
Annotation Scale 406
Text Styles 407
The Text Style Dialog Box 409
Creating Multiline Text 413
The In-Place Multiline Text Editor 416
The Text Editor Context Tab of the Ribbon 419
The Right-Click Menu 429
Stacked Text 432
Creating Single-Line Text 434
The Right-Click Menu 436
Single-Line Text Justification 437
Inserting Special Symbols in Single-Line Text 439
Text Fields 440
Inserting Text Fields 442
Editing Text Fields 444
Editing Text 445
Editing Text Content 445
Editing Text Using the Properties Palette 446
Text Alignment 448
Scaling Text 448
Changing Text Justification 449
Finding and Replacing Text 450
The Spell Checker 453
The Combine Text Tool 457
Chapter Summary 458
Chapter Test Questions 458
Chapter Projects 461
Chapter 12 Working with Tables 467
Introduction 467
Creating Tables from Scratch 468
Entering Table Data 470
Creating Tables by Inserting a Data Link 471
The Data Link Manager 471
Managing Table Styles 472
Modifying Tables 476
The Right-Click Menu 477
Modifying Table Cells 478
The Table Cell Context Tab of the Ribbon 478
The Right-Click Menu 478
Inserting Formulas 481
Chapter Summary 483
Chapter Test Questions 483
Chapter Projects 486
Chapter 13 Dimensioning Drawings 489
Introduction 489
Dimension Tools 489
Types of Dimensions 490
Dimension Associativity 490
Definition Points 491
Dimension Layer 491
Placing Dimensions 492
The DIM Command 492
Creating Horizontal and Vertical Dimensions 494
Selecting Definition Points 494
Selecting an Object 494
The DIMLINEAR Options 495
Creating Aligned Dimensions 498
Dimensioning Circles and Arcs 499
Radius Dimension 500
Creating a Jogged Radius Dimension 500
Diameter Dimension 501
Dimensioning the Length of an Arc 502
Creating Associative Center Marks and Centerlines 503
Angular Dimensions 504
Selecting Objects 505
Selecting Vertex and Angle Endpoints 505
The Quadrant Option 505
Creating Datum and Chain Dimensions 506
Continued Dimension 506
Baseline Dimension 507
DIMASSOC System Variable 508
Dimension Tools 509
The Adjust Space Tool 509
The Break Tool 510
The Jog Line Tool 511
Quick Dimensioning 511
Quick Dimension 511
Managing Dimension Styles 514
Creating a Dimension Style 515
Modifying an Existing Dimension Style 516
Modifying Dimension Styles Versus Overriding Dimension Styles 528
Comparing Dimension Styles 531
Creating Leaders 532
The Multileader Tool 532
Creating Geometric Dimension and Tolerance Symbols (GD&T) 538
GDT Font 539
Inspection Dimensions 539
Modifying Dimensions 541
Grip Editing Dimensions 541
Right-Click Shortcut Menu 542
Modifying Dimension Text and Extension Lines 543
Reassociating Dimensions 545
Applying Dimension Styles 546
Chapter Summary 550
Chapter Test Questions 550
Chapter Projects 553

PART SIX: OUTPUTTING YOUR WORK
Chapter 14 Managing Paper Space Layouts 559
Introduction 559
Layout Paper Size 561
Layout Viewport Scale 561
Controlling Layers per Layout Viewport 562
Setting Up a Layout 562
The Page Setup Manager 562
Creating Layout Viewports 571
Making a Viewport Current 577
Setting the Viewport Scale 578
Locking the Viewport Display 582
Controlling Layers per Layout Viewport 584
Modifying Layout Viewports 585
Turning Viewport Display Off and On 587
Maximizing a Viewport 588
Managing Layouts 590
Creating a New Layout 590
Renaming a Layout 593
Moving or Copying a Layout 594
Deleting a Layout 594
Paper Space Linetype Scale 596
Layout Tab 598
Chapter Summary 599
Chapter Test Questions 599
Chapter Projects 602
Chapter 15 Plotting and Publishing 607
Introduction 607
Page Setups and Plotting 607
Previewing Your Plot 609
Plotting from Model Space 609
Plotting a Page Layout 612
Default Plot Settings and Page Setups 614
Plot Styles and Lineweights 615
Plot Style Manager 616
Color-Dependent Plot Styles 617
Named Plot Styles 617
Using Plot Styles 618
Plot Options 619
Plotter Setup 621
Windows System Printers 621
AutoCAD Printers 622
Plotter Manager 623
Plotting to a File 625
Plotting a Set of Drawings 628
Batch Plotting 628
Working with DWF Files 632
Autodesk Design Review 632
Autodesk DWF Writer 634
Chapter Summary 635
Chapter Test Questions 635
Chapter Projects 638

PART SEVEN: ADVANCED DRAWING AND CONSTRUCTION METHODS
Chapter 16 Blocks and Block Attributes 641
Introduction 641
Creating Blocks 643
The BLOCK Command 643
Block Object Properties 646
Inserting Blocks 648
The Blocks Palette 649
Nonuniformly Scaled Unit Blocks 651
Exploding Blocks 653
Inserting a Drawing File as a Block 653
Using Windows Explorer to Insert a Drawing File 655
Exporting Blocks 656
The WBLOCK Command 657
Block Attributes 659
Creating Attributes 661
Attribute Definition 661
Updating and Editing Attributes 663
Editing Attributes Individually 664
Editing Attributes Globally 667
Managing Attributes 667
Extracting Attributes 673
Extracting Attribute Data 674
Updating Data Extraction Table Data Manually 682
Updating Data Extraction Table Data Automatically 683
Redefining Blocks 684
Updating Blocks Created in the Current Drawing 684
Updating Blocks Inserted from an External Drawing File 685
Editing Blocks In-Place 685
Redefining Blocks with Attributes 687
Using DesignCenter to Manage Blocks 689
The DesignCenter Window 689
Tool Palettes and Dynamic Blocks 694
Controlling Tool Palettes 695
Tool Properties 697
Adding Tools to Tool Palettes 699
Introduction to Dynamic Blocks 700
Chapter Summary 705
Chapter Test Questions 706
Chapter Projects 709
Chapter 17 Working with External References 715
Introduction 715
The Reference Panel 716
External References Palette 717
Blocks Versus Xrefs 720
Blocks 720
Xrefs 721
Nested Xrefs 721
Attaching an Xref 722
Attachment Versus Overlay 722
Setting the Path Type 722
Insertion Point, Scale, and Rotation 723
Manage Xrefs Icon 723
Layers and Xrefs 725
Changing Xref Layers 725
Managing Xrefs 726
The Right-Click Menu 726
Editing Xrefs 731
Edit Reference In-Place 731
Opening Xrefs 732
Clipping an Xref 732
Binding Parts of an Xref 734
Demand Loading Xrefs 735
Working with Raster Images 736
Attaching Raster Images 736
Managing Images 738
Controlling Image Settings 738
Working with DWF Underlays 740
Attaching DWF Underlays 740
Managing DWF Underlays 741
Controlling DWF Underlay Settings 742
DWF Layer Control 743
Working with DGN Underlays 744
Attaching DGN Underlays 744
Managing DGN Underlays 745
Controlling DGN Underlay Settings 745
Working with PDF Underlays 746
Attaching PDF Underlays 746
Managing PDF Underlays 747
Controlling PDF Underlay Settings 747
Working with Point Cloud References 747
Attaching Point Cloud References 747
Controlling Point Cloud References 749
Managing Point Cloud References 750
Working with Coordination Model References 751
Attaching Coordination Model References 751
Controlling Coordination Model References 751
Transmitting Drawings with References 752
Using eTransmit 752
Configuring the Transmittal 754
Chapter Summary 758
Chapter Test Questions 758
Chapter Projects 761
Chapter 18 Drawing Management Tool and Utilities 765
Introduction 765
Drawing File Backup and Recovery 766
File Safety Precautions 766
Recovering Lost or Corrupt Drawings 768
Cleaning Up Drawing Files 770
Working with Different CAD File Formats 773
Exporting to DWF/PDF Files 773
Importing PDF Files 776
Importing and Exporting Other File Types 778
Working with DXF Files 780
DWG Convert Tool 782
Object Linking and Embedding 784
Object Linking Versus Object Embedding 784
Inserting OLE Objects 784
Editing OLE Objects 787
Action Recorder 788
Measure Tools 791
QuickCalc Calculator 792
Using QuickCalc 793
Converting Units 795
Calculator Variables 796
Deleting Duplicate Objects 797
Web-Based Collaboration Tools 798
AutoCAD Web and Mobile Apps 799
Shared Views 801
DWG Compare 803
Chapter Summary 806
Chapter Test Questions 806
Appendix A Drafting Standards Overview 809
Appendix B Command Reference 821
Appendix C Command Aliases 851
Appendix D System Variables 855
Appendix E Express Tools 901
Glossary 907
Index 911


Unlimited one-month access with your purchase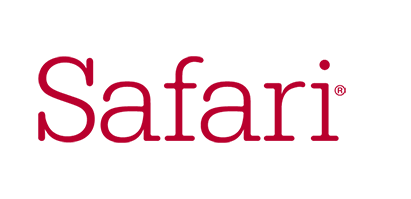 Other Things You Might Like
eBook (Watermarked) $81.60
Recorded Online Training $41.95