Share
|
Register your product to gain access to bonus material or receive a coupon.
Learn Adobe Photoshop CC for Visual Communication, Web Edition: Adobe Certified Associate Exam Preparation
Web Edition
Your Price: $39.99
List Price: $49.99

A Web Edition is an online learning product that you view in your web browser while connected to the Internet. Some Web Editions include additional interactive features, such as videos, quizzes, or live code editing. Read the product description for more details. A Web Edition will be accessible from your Account page after purchase.

Viewing a Web Edition requires a web browser that fully supports HTML5. Supported platforms are:

Windows XP (Firefox only)
Windows 7, 8, or 10 (IE10, IE11, Chrome, or Firefox)
Mac OS X (Safari, Firefox, or Chrome)
Linux (Chrome or Firefox)
iOS 6, 7, or 8 (Mobile Safari)
Copyright 2016
Dimensions: 7-3/8" x 9-1/8"
Pages: 288
Edition: 1st
Web Edition
ISBN-10: 0-13-439682-0
ISBN-13: 978-0-13-439682-8
This Web Edition is available for free with the purchase of Learn Adobe Photoshop CC for Visual Communication print book or eBook. A Web Edition is an electronic version of the book that can be accessed with any Internet connection from your account on www.peachpit.com. This Web Edition includes over 8 hours of step-by-step video tutorials and interactive review questions. As Adobe releases new features for Creative Cloud customers, the content of the Web Edition will be updated to accommodate any changes that impact the Adobe Certified Associate (ACA) exam. Note: Web Editions cannot be viewed on an eReader. To view this book on an eReader, please purchase an eBook.

As the most popular image-editing application on the market today, Adobe Photoshop is an indispensable part of any creative designer's toolkit. Mastering Photoshop for photo retouching or general design work should be the first step on your path to a career in the visual design field. Learn Adobe Photoshop CC by building cool creative projects that teach you how to:
Fix common problems with photographs
Colorize black and white photos
Design eye-catching invitations and fliers
Create fantastic composite images by combining elements from different photos
Design your own wallpaper for your computer or phone
This study guide uses 8 hours of video integrated with text to help you gain real-world skills that will get you started in your career in visual design using Adobe Photoshop CC. It lays the foundation for taking the Adobe Certified Associate (ACA) certification exam and helps prepare you for an entry-level position in a competitive job market.

Purchasing this book gives you access to valuable online extras. Follow the instructions in the book's "Getting Started" section to unlock access to:
The Web Edition containing instructional video embedded in the complete text of the book with interactive review questions along with product updates
Downloadable lesson files you need to work through the projects
When creating the Adobe Certified Associate examination, Adobe conducted research to identify the foundational skills students need to effectively communicate using digital media tools. Based on feedback from educators, design professionals, businesses, and educational institutions around the world, the objectives cover entry-level skill expectations for each topic. The ACA exams have proved to be highly successful around the world.

To create this new instructional product, Peachpit and Adobe Press have joined forces with team of outstanding instructors who have a great track record getting students certified: Rob Schwartz and his colleagues at BrainBuffet.com.

What you need to use this book: Adobe Photoshop CC (2015 release) software, for either Windows or Mac OS. (Software not included.)
Unlimited one-month access with your purchase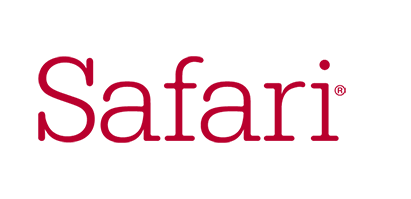 Other Things You Might Like
By Russell Chun
eBook (Watermarked) $38.39
By Russell Chun
Book $47.99
By Russell Chun
Book $47.99