Share
|
Register your product to gain access to bonus material or receive a coupon.
Macromedia Flash MX Creative Web Animation and Interactivity
Book
Sorry, this book is no longer in print.
Features
NEW - Completely updated to reflect Macromedia's major enhancements to Flash MX—Includes new video support tools, pre-built user interface components, and revamped graphic design tools.

Shows students how to make the most of Flash MX's latest creativity and productivity enhancements.
NEW - Extensive new coverage of interactivity.

Helps students anticipate trends towards increased interactivity and awareness of usability issues within Flash movies and applications.
NEW - CD-ROM containing trial version of Flash MX—The accompanying CD-ROM contains extensive resources for students, including several hours of movie tutorials, exercise files, and a trial version of Flash MX.

Gives students all the software and learning resources they need to get started quickly.
Focus on professional workflow—Organized to reflect the way professional Web designers/developers really work.

Gives students a context for successfully using Flash MX throughout the production process, and as part of a team-based production process.
Systematic, start-to-finish coverage—Covers Flash MX's new interface, importing resources, drawing, animation, audio, the library, and much more.

Gives students a single source for mastering the entire Flash MX package, from the basics through Flash MX's most advanced techniques and capabilities—including ActionScript.
How Flash MX features solve real problems—Covers using layers to separate content from functionality; using the Movie Explorer to manage structure; and much more.

Goes beyond mere "feature coverage" to give students an understanding of how Flash MX can best be used in complex projects.
Copyright 2003
Edition: 1st
Book
ISBN-10: 0-321-11785-9
ISBN-13: 978-0-321-11785-4
Best-selling author Derek Franklin is back, with his fully updated and expanded Macromedia Flash MX Creative Web Animation and Interactivity, one of the best-selling guides to Macromedia Flash on the market. This book will provide you with the skills and inspiration you need to make creative use of Macromedia Flash MX to produce your own visual and interactive masterpieces. Whether you're a beginning Flash user or an advanced-intermediate user, Macromedia Flash MX Creative Web Animation and Interactivity provides you with a thorough reference to Flash MX's features, as well as step-by-step video, text-based tutorials, and hands-on exercises that will teach you to use Flash in the real world. Within its pages, you'll find everything you need to master Macromedia Flash MX, from basic drawing to complex interactivity.
Online Sample Chapters
Introducing ActionScript Objects
Using Animation to Build Movement in Flash MX
Table of Contents


Introduction.

I. Welcome to Flash MX.
1. Flash MX: The Rich-Client Revolution.
User Benefits. Developer Benefits.
2. Getting Started.
How Flash Works. What's New in Flash MX. Interface. Options and Settings. Setting Movie Properties. Setting up Accessibility. Templates. Getting Help. About the Video Tutorials.
II. MOVIE ELEMENTS.
3. Graphics.
Tools and Options. Drawing Tasks. Using the Pen Tool. Pen and Drawing Preferences. Editing Simple Shapes. Strokes and Fills. Importing Vector Graphics. Optimizing Vector Graphics. Using Color. Video Tutorial.
4. Text.
Creating Text Elements. Editing and Configuring Text Elements. Using Font Symbols for Dynamic Type Styling. Breaking Text Apart. Animation Considerations. Video Tutorial.
5. Sound.
Understanding Sound. Importing Sounds. Adding Sounds to the Timeline. Configuring and Editing Sound Instances. Sound Properties. Video Tutorials.
6. Bitmaps.
Importing Bitmaps. Adding Bitmaps to your Movie. Working with Bitmaps. Adjusting Bitmap Properties. Optimizing Your Images. Updating Bitmaps. Using Bitmaps in Shared Libraries. Using Animated GIFs. Using PNGs. Making Creative Use of Bitmaps. Video Tutorial.
7. Symbols.
Understanding Symbols and Instances. Creating Symbols. Editing Symbols. Working with Instances. Video Tutorials.
8. Working with Elements on the Stage.
Selecting. Groups. Positioning Elements on the Stage. Transforming Elements. Duplicating Elements. Cutting, Copying, Deleting, and Pasting. Video Tutorial.
III. MOVIE PRODUCTION, VISUAL.
9. Using Layers to Separate Content and Functionality.
Understanding Layers. Working with Layers. Identifying Graphical Elements on Different Layers. Using Guide Layers. Special-Purpose Layers. Layer Folders. Layer Properties. Video Tutorial.
10. Using Animation to Build Movement.
How Animation Works. Understanding the Timeline. Working with Scenes. Frames. Creating Animation. Putting It All Together. Video Tutorials.
11. Video.
Importing Video. Working with Video in Your Projects. Making Your Video Clips Interactive. Using Video Creatively. Video Tutorial.
IV. MOVIE PRODUCTION, INTERACTIVE.
12. Getting Started with ActionScript.
What Is ActionScript? How ActionScript Creates Interactivity. Using the Actions Panel. Fundamental Interactivity. Video Tutorials.
13. Understanding ActionScript.
Getting Familiar with ActionScript. Variables. Operators. Expressions. Statements. Functions. Using Event Handler Methods. Listeners. Working with Multiple Timelines. Advanced Actions Panel Features. Video Tutorial.
14. ActionScript Objects.
Object Primer. Object Sampler. Video Tutorial.
15. Components.
Working with and Configuring Components. Using Flash MX's Built-In Components. Customizing Flash's Built-In Components. Downloading and Installing Additional Components. Video Tutorial.
16. Using ActionScript in Your Projects.
Chaining the Loading and Playback of External Movies. Chaining the Loading and Playback of External MPS3s. Creating Keyboard Shortcuts. Dynamically Disabling Flash Movies. Integrating Flash with HTML. Class-Wide Functionality via the Prototype Object. Preloaders. Detecting Collisions. Printing Movies. Dynamic Drawing. Dynamic Masking. Fast-Forwarding/Rewinding. Dynamic Names.
V. MOVIE MANAGEMENT.
17. Using the Library to Manage Your Assets.
Introducing the Library Panel. Managing Library Assets. Working with Symbols in the Library Panel. Working with Sounds, Bitmaps, and Videos in the Library Panel. Viewing and Organizing Library Items. Special Libraries. Updating Symbols from External Libraries. Video Tutorials.
18. Using Movie Explorer to Manage Structure.
Understanding the Display List. Movie Explorer Tasks. Video Tutorial.
VI. MOVIE DISTRIBUTION.
19. Testing.
Testing Within the Flash Authoring Environment. The Test Movie and Text Scene Commands. The Testing Environment. Testing Functionality. Debugging. Testing Download Performance.
20. Publishing Your Work.
Delivery Methods. Flash and HTML. Player Issues. Understanding Templates. Video Tutorial.
VII. Putting It All Together.
21. Projects.
Hawaii Travel Application (Beginner). Flash Folio Media Browser (Intermediate)
Appendix A.
Index.
Errata
Click below for the errata page for this title:
Errata
Unlimited one-month access with your purchase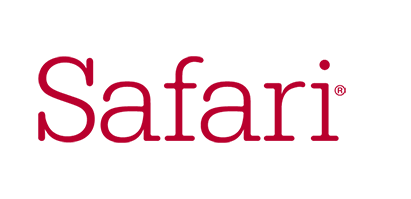 Other Things You Might Like
eBook (Watermarked) $38.39