Share
|
Register your product to gain access to bonus material or receive a coupon.
Macromedia Flash: Super Samurai
By Eric Dolecki, Mike Grundvig, Klaus Hougesen, Allan Kennedy, Jobe Makar, Til Mauder, Toreb Nielsen, Max Oshman, Robertson Ramirez, Oliver Shaw, Geoff Stearns, Michael Brandon Williams
Published Nov 16, 2001 by Macromedia Press.
Premium Website
Sorry, this book is no longer in print.
Features
Collection of Advanced Techniques presented by Top Flash Developers—The core of each chapter is a developer showcase, an original Flash project created to demonstrate the chapter's topic.

Teaches students new Flash programming and implementation concepts from the world's top developers in the Flash community, inspiring them to use their expanded knowledge in their own projects. Ex.___
Companion CD-ROM—All of the source files for the projects discussed in the book are included on the CD-ROM, along with a trial version of Macromedia Flash 5, as well as extra sample files not specifically illustrated in the text.

Students have all they need to experiment with the files, play around with the code, and design their own projects in Flash. Ex.___
Companion Web site—At www.supersamuraiflash.com students will find more experimental Flash movies, updates to the book, corrections, and a place for feedback.

Students can extend their Flash learning and stay current with the latest practices from the top Flash developers. Ex.___
Icons for Highlighting Information—Special icons are used throughout the text referring to the CD-ROM, key concepts, tips, and warnings.

Helps students reinforce their reading by having their attention called to working with the CD-ROM, underscoring a key concept, learning an insider's tip, or being alert about a potential problem. Ex.___
Copyright 2002
Edition: 1st
Premium Website
ISBN-10: 0-201-77144-6
ISBN-13: 978-0-201-77144-2
Macromedia Flash is the industry standard for designing and delivering low-bandwidth animations, presentations, and Web sites. In this first-of-a-kind reference, todayÕs top Flash developers share secrets and strategies for creating dynamic Flash applications. Written by leading members of the Flash programming community, each chapter of Macromedia Flash: Super Samurai focuses squarely on programming technique. While each chapter can stand alone, together they comprise the most complete compendium of Flash programming practices and techniques available. Focusing on real world projects and applications, the chapters cover such topics as JavaScript and Flash; optimizing 3D; integrating databases through ActionScripting, XML and Flash, and much more. Aimed at the intermediate to advanced developer, Macromedia Flash: Super Samurai contains the most comprehensive set of Flash programming techniques ever assembled in one book.
Table of Contents


1. Breathing Life into Flash.


2. 3D and Flash.


3. Flash Physics.


4. Programming Sound in Flash.


5. Component System Architecture.


6. Creating Dynamic Flash Pages.


7. Flash Interface Design.


8. XML and Flash.


9. JavaScript-Flash Interactions.


Appendices.


Index.

Unlimited one-month access with your purchase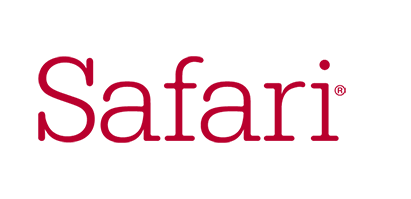 Other Things You Might Like
By Russell Chun
eBook (Watermarked) $38.39
By Russell Chun
Book $47.99