Share
|
Register your product to gain access to bonus material or receive a coupon.
Adobe Animate CC Classroom in a Book (2019 Release)
Best Value Purchase
Individual Purchases
Features
Bestselling Classroom in a Book series is the ideal way for students to learn how to create high-quality animation and interactivity for the Web using project-based lessons.
Aimed at beginning users and designed to teach Adobe Animate features, such as designing interactive animations and publishing them on multiple platforms for multiple devices.
Official training series from Adobe, developed with the support of experts from Adobe product teams.
Copyright 2019
Dimensions: 7-3/8" x 9-1/8"
Pages: 464
Edition: 1st
Book
ISBN-10: 0-13-529888-1
ISBN-13: 978-0-13-529888-6
Creative professionals seeking the fastest, easiest, most comprehensive way to learn Adobe Animate choose Adobe Animate CC Classroom in a Book (2019 release) from Adobe Press. The 11 project-based step-by-step lessons in this book show users the key techniques for working in Animate. Adobe Animate CC provides more expressive tools, powerful controls for animation, and robust support for playback across a wide variety of platforms. Create interactive virtual reality immersive environments with new VR 360 and VR Panorama documents. Gain advanced control over character animations with layer parenting and AI-driven lip syncing. Learn to focus the action on different parts of the Stage with the Camera tool and create a realistic sense of space with the Layer Depth panel. Support for SVG, WebGL, HTML5, animated GIFs, and HD video, and seamless collaboration with other designers and with other Adobe applications through Creative Cloud libraries make Adobe Animate the ideal development environment for creative animation and multimedia.
The online companion files include all the necessary assets for readers to complete the projects featured in each chapter. All buyers of the book get full access to the Web Edition: A Web-based version of the complete ebook enhanced with video and multiple-choice quizzes.
Table of Contents
Getting Started1 Getting Acquainted2 Creating Graphics and Text3 Animating Symbols4 Advanced Motion Tweening5 Character Animation6 Controlling the Camera7 Animating Shapes and Using Masks8 Creating Interactive Navigation9 Creating Virtual Reality Environments10 Working with Sound and Video11 Publishing
Unlimited one-month access with your purchase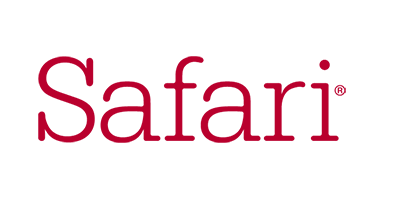 Other Things You Might Like
By Russell Chun
Book $47.99
By Russell Chun
eBook (Watermarked) $38.39
By Russell Chun
Web Edition $38.39