Share
|
Register your product to gain access to bonus material or receive a coupon.
Adobe Audition 2.0 Classroom in a Book
Premium Website
Sorry, this book is no longer in print.
Copyright 2006
Edition: 1st
Premium Website
ISBN-10: 0-321-38550-0
ISBN-13: 978-0-321-38550-5
eBook (Watermarked)
ISBN-10: 0-321-45487-1
ISBN-13: 978-0-321-45487-4
The most comprehensive way to learn Adobe Audition 2.0!

Classroom in a Book, the best-selling series of hands-on software training workbooks, helps you learn the features of Adobe software quickly and easily. Classroom in a Book offers what no other book or training program does--an official training series from Adobe Systems Incorporated, developed with the support of Adobe product experts.

Adobe Audition 2.0 Classroom in a Book contains thirteen lessons and a bonus CD with lesson files. The book covers the basics of learning Adobe Audition, and countless tips and techniques to help you quickly become an Audition expert. You'll learn how to work and edit in a multitrack mixing environment, create audio effects and original soundtracks with loops, restore poor-quality audio, export to CD and MP3, and more. You'll also learn about Audition 2.0's new features, including low-latency mixing with unlimited tracks, ASIO support, audible scrubbing, analog-modeled Multiband Compressor, recordable parameter automation with external hardware support, and more. You can follow the book from start to finish or choose only those lessons that interest you.

Online Sample Chapter
Working in Edit View of Adobe Audition 2.0
Table of Contents
Chapter 1: A Quick Tour of Adobe Audition

Navigating the session
Working with loops
Muting and soloing tracks
Changing track volume and pan
Applying non-destructive effects
Using Hiss Reduction
Using the Spectral View
Changing the tempo of an entire session
Exporting a session to mp3 audio format

Chapter 2: Audition Basics
Using the Files panel
Working with views and toolbars
Working with panels and workspaces
Naming your tracks
Exploring on your own
Review questions
Review answers

Chapter 3: Working in Edit View
Getting started
Using the Edit View
Selecting and editing waveforms
Combining audio clips in Edit View
Applying the Stereo Field Rotate effect
Adding a favorite
Exploring on your own
Review questions
Review answers

Chapter 4: Working in Multitrack View
Getting started
Creating a bass track
Adding more tracks
Scrubbing
Using volume and pan envelopes
Using the Effects Rack
Exploring on your own
Review questions
Review answers

Chapter 5: Working with Loops and Waves
Getting started
Adding loops to a multitrack
Repeating a loop
Making a loop from a larger waveform
Changing the source waveform
Using markers
Changing the length of a clip
Changing the pitch of a clip
Exploring on your own
Review questions
Review answers

Chapter 6: Noise Reduction
Getting started
Tools to clean up sound
Creating the Noise Reduction Profile
Removing pops, crackles, and hiss
Isolating specific frequencies within your files
Using Graphic Equalizer to change sound quality
Exploring on your own
Review questions
Review answers

Chapter 7: Editing Voices
Getting started
Splitting clips and saving selections
Trimming and placing a clip
Using the Delete Silence command
Using bus effects
Adding effects and equalization
Exploring on your own
Review questions
Review answers

Chapter 8: Mixing and Real-Time Effects
Getting started
Applying real-time effects in Multitrack View
Inserting more effects into the Effects Rack
Saving effect presets and rack presets
Applying real-time effects using buses and sends
Exploring on your own
Review questions.
Review answers

Chapter 9: Using Audition's Equalization Tools
Getting started
Using the Quick Filter
Using equalization in the multitrack
Using the Track Equalizer window
Using the Graphic Equalizer on a final mix
Exploring on your own
Review questions
Review answers

Chapter 10: Using Audition's Automation Tools
Getting Started
Drawing automation data
Recording automation data in real time
Automating additional track parameters
Fine tuning recorded automation data
Using Touch Mode for editing automation data
Using Latch Mode for editing automation data
Using clip envelopes for automation
Exploring on your own
Review questions
Review answers

Chapter 11: Optimizing Audio for the Internet
Getting started
Reducing file size for the Internet
Compressing files in the mp3 format
Optimizing sound quality
Compressing multiple files with the Batch Processor
Exploring on your own
Review questions
Review answers

Chapter 12: Using the CD View
Getting started
Extracting audio from a CD
Inserting and removing tracks
Setting track properties.
Normalizing groups of files for Mastering
Writing a CD
Exploring on your own
Review questions
Review answers

Chapter 13: Integrating Adobe Audition and Adobe Premiere Pro
Getting started
Inserting video into Audition
Inserting the audio track only into Audition
Linking a Premiere audio clip to an Audition multitrack session
Opening a Premiere audio clip into Audition's Edit View
Exploring on your own
Review questions
Review answers

Unlimited one-month access with your purchase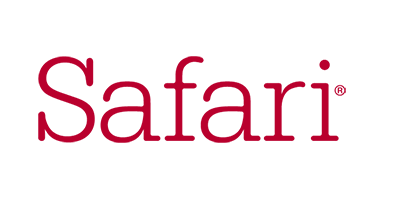 Other Things You Might Like
eBook (Watermarked) $38.39
Web Edition $38.39