Share
|
Register your product to gain access to bonus material or receive a coupon.
Adobe GoLive 6.0 Classroom in a Book
Premium Website
Sorry, this book is no longer in print.
Features
NEW - Fully updated to reflect Adobe GoLive 6.0.

Shows students how to take advantage of the latest creativity and productivity features built into the newest version of Adobe GoLive.
NEW - Adobe GoLive 6.0's key enterprise features are covered—Includes the collaborative Adobe Web WorkGroup Server and wireless device authoring.

Helps students anticipate trends that increasingly drive Web development, including large-scale, team-based projects and support for diverse PDAs and wireless devices.
Official Adobe training—The only GoLive book containing the official training course created by Adobe's own GoLive team.

Students benefit from a course that reflects Adobe's own expertise and has been extensively pre-tested and refined to improve its clarity and educational effectiveness.
Systematic, step-by-step coverage—Covers all key facets of Adobe GoLive 6.0 Web design and development, including the GoLive interface, text, images, site architecture, dynamic content creation, CSS, and more.

Gives students a single source for mastering the entire Adobe GoLive 6.0 package, from the basics through GoLive's most advanced techniques and capabilities.
All source files on CD-ROM—Contains all the customized files and images students need to perform the book's exercises.

Lets students to perform the course's projects hands-on.
End-of-chapter review questions—Every chapter contains several review questions.

Lets students immediately check their knowledge and revisit any part of the chapter they haven't mastered.
Copyright 2002
Edition: 1st
Premium Website
ISBN-10: 0-201-78719-9
ISBN-13: 978-0-201-78719-1
When it comes to mastering Adobe GoLive, Adobe GoLive 6.0 Classroom in a Book puts you in a class of your own. This hands-on workbook leads you through a series of lessons that teach you everything you need to know to quickly get to work with the latest version of GoLive, but you learn on your own time, at your own pace. And here's something else that sets it apart from the other GoLive books out there: Adobe's Classroom in a Book is the only one that gives you the official training course created by the company's own team and tested in its classrooms and labs.
Adobe GoLive 6.0 Classroom in a Book makes it easy to learn what you want to know when you need to know it. The Adobe Creative Team breaks down GoLive and Web publishing into clear, step-by-step lessons that cover key concepts such as toolbars, palettes, layout design, the collaborative Adobe Web WorkGroup Server, site architecture, dynamic content creation, wireless-device authoring, Cascading Style Sheets, image maps, and more. You'll never feel overwhelmed by the information. At the end of each chapter, review questions wrap up and reinforce what you've learned, and the accompanying CD-ROM gives you customized files and images designed for use in conjunction with the book's hands-on exercises.
Online Sample Chapter
Designing Adobe GoLive Web Pages
Table of Contents


Getting Started.


Lesson 1: Developing Web Sites with Adobe GoLive 6.0.


Lesson 2: Getting to Know the Work Area.


Lesson 3: Designing Web Pages.


Lesson 4: Working with Text and Tables.


Lesson 5: Creating Navigational Links.


Lesson 6: Using Smart Objects.


Lesson 7: Working with Frames.


Lesson 8: Creating Rollovers.


Lesson 9: Creating Animations.


Lesson 10: Using Actions and JavaScript.


Lesson 11: Creating Forms.


Lesson 12: Using Cascading Style Sheets.


Lesson 13: Combining Adobe LiveMotion Animations with QuickTime Movies.


Lesson 14: Managing Web Sites.


Lesson 15: Creating Design Diagrams.


Index.

Unlimited one-month access with your purchase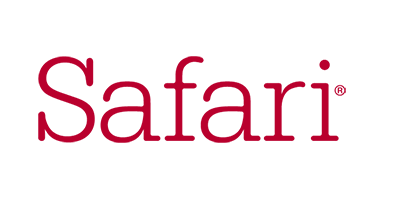 Other Things You Might Like
By Russell Chun
Book $47.99
By Russell Chun
eBook (Watermarked) $38.39
By Russell Chun
Web Edition $38.39