Share
|
Register your product to gain access to bonus material or receive a coupon.
Adobe Photoshop 7.0 Classroom in a Book
Premium Website
Sorry, this book is no longer in print.
Features
NEW - Fully updated to reflect Adobe Photoshop 7.0—Includes coverage of the Healing Brush, new painting tools, and much more.

Shows students how to take advantage of the latest creativity and productivity features built into the newest version of Adobe Photoshop.
NEW - Thorough coverage of Photoshop's enhanced suite of Web design features—Includes the Rollovers palette, improved GoLive integration, Web animation, optimization, and more.

Helps students succeed with Photoshop in Web as well as print environments.
Official Adobe training—The only Photoshop book containing the official training course created by Adobe's own creative team.

Students benefit from a course that reflects Adobe's own expertise and has been extensively pre-tested and refined to improve its clarity and educational effectiveness.
Systematic, step-by-step coverage—Covers all key facets of Adobe Photoshop 7.0, including the Photoshop interface, selection, layers, painting, editing, masks, channels, retouching, vectors, effects, color management, and much more.

Gives students a single source for mastering the entire Adobe Photoshop 7.0 package, from the basics through Photoshop's most advanced techniques and capabilities.
All source files on CD-ROM—An accompanying CD-ROM contains all the customized files and images students need to perform the book's exercises.

Lets students perform the course's projects hands-on.
End-of-chapter review questions—Every chapter contains several review questions.

Lets students immediately check their knowledge and revisit any part of the chapter they haven't mastered.
Copyright 2002
Edition: 1st
Premium Website
ISBN-10: 0-321-11562-7
ISBN-13: 978-0-321-11562-1
When it comes to digital imaging software, Adobe Photoshop has long set the standard. Thus, when a new version of the popular program appears, designers tend to stand up and take notice--hen get down to the serious business of learning about it! And for that, there's no better place to turn than the book from the people behind the product: Adobe Press' Adobe Photoshop 7.0 Classroom in a Book.
Using the same style of self-paced instruction employed in the best-selling previous edition, this comprehensive set of Photoshop lessons provides everything you need to dive into the world of print, Web, and graphic design with Photoshop 7. Completely revised to cover all of Photoshop 7's new features (including the new Healing Brush, color correction commands, and file management tools), the book starts with an introductory tour of the software and then progresses on through 16 lessons, covering everything from Photoshop's interface to more complex topics like color management, Web graphics, and photo retouching. You'll find step-by-step instructions for a variety of projects (from beginning to advanced) and review questions at the end of each chapter to reinforce what you've learned. Easy-to-use project files on the accompanying CD-ROM complete the package.
Online Sample Chapter
Table of Contents


Getting Started.


Lesson 1: Getting to Know the Work Area.


Lesson 2: Using the File Browser.


Lesson 3: Basic Photo Corrections.


Lesson 4: Working with Selections.


Lesson 5: Layer Basics.


Lesson 6: Masks and Channels.


Lesson 7: Retouching and Repairing.


Lesson 8: Painting and Editing.


Lesson 9: Basic Pen Tool Techniques.


Lesson 10: Vector Masks, Paths, and Shapes.


Lesson 11: Advanced Layer Techniques.


Lesson 12: Creating Special Effects.


Lesson 13: Preparing Images for Two-Color Printing.


Lesson 14: Optimizing Web Images and Image Maps.


Lesson 15: Adding Interactive Slices and Rollovers.


Lesson 16: Creating Animated Images for the Web.


Lesson 17: Setting Up Your Monitor for Color Management.


Lesson 18: Producing and Printing Consistent Color.


Index.

CD-ROM fixes
Download Lesson Files:
Lesson 1: .sit, .zip
Lesson 2: .sit, .zip
Lesson 3: .sit, .zip
Lesson 4: .sit, .zip
Lesson 5: .sit, .zip
Lesson 6: .sit, .zip
Lesson 7: .sit, .zip
Lesson 8: .sit, .zip
Lesson 9: .sit, .zip
Lesson 10: .sit, .zip
Lesson 11: .sit, .zip
Lesson 12: .sit, .zip
Lesson 13: .sit, .zip
Lesson 14: .sit, .zip
Lesson 15: .sit, .zip
Lesson 16: .sit, .zip
Lesson 17: .sit, .zip
Lesson 18: .sit, .zip
Unlimited one-month access with your purchase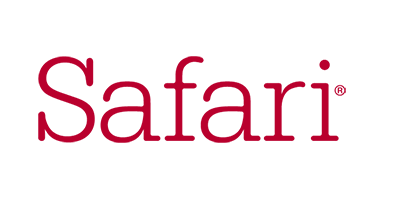 Other Things You Might Like
eBook (Watermarked) $38.39
Web Edition $38.39