Share
|
Register your product to gain access to bonus material or receive a coupon.
Adobe Photoshop Elements One-Click Wow!
Book
Your Price: $23.99
List Price: $29.99
We're temporarily out of stock, but order now and we'll send it to you later.
Copyright 2002
Edition: 1st
Book
ISBN-10: 0-321-10847-7
ISBN-13: 978-0-321-10847-0
From the creative team behind the best-selling Photoshop Wow! Book comes the indispensable companion to Adobe Photoshop Elements, the low-cost, easy-to-use alternative to Photoshop. In Adobe Photoshop Elements One-Click Wow!, authors Jack Davis and Linnea Dayton greatly extend the power of this digital imaging software by including over 300 stunning Layer Styles on the accompanying CD-ROM--Layer Styles that you couldn't create using Photoshop Elements alone. Whether you're a photographer, business user, or hobbyist, you can use these One-Click Wow! effects to transform your photos, type, or graphics from ho-hum to Wow! with a single click.
Adobe Photoshop Elements One-Click Wow! contains a quick start guide for loading and applying the One-Click Wow! Layer Styles; tutorials on how to scale, customize, and copy them; and easy instructions for saving, sizing, and printing your files. It also includes a printed catalog of all the mouth-watering effects on the CD-ROM, along with samples to help you pick the Layer Styles you want to apply.
Take all your projects to the next level--from subtle tints to exquisitely crafted dimensional makeovers--instantly with Adobe Photoshop Elements One-Click Wow!
Files
Click below for the file missing from the CD:
plastic.p.psd
Table of Contents


What is a Layer Style?


How to Use This Book & CD-ROM.


One-Click Wow! Quick Start.


Layer Style "Magic".


Saving, Sizing & Output.


One-Click Wow! Recipes.


A Layer Style Tutorial.


Photo Effects.


Graphics & Type Effects.


Gradient Effects.


For Photoshop Users.

Unlimited one-month access with your purchase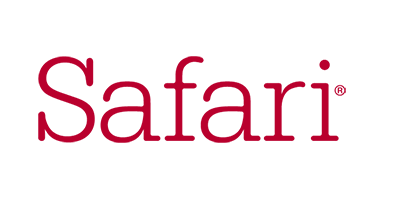 Other Things You Might Like
By Jeff Carlson
Web Edition $35.19
By Jeff Carlson
Book $43.99