Share
|
Register your product to gain access to bonus material or receive a coupon.
Adobe Premiere Pro 2.0 Classroom in a Book
Premium Website
Sorry, this book is no longer in print.
Copyright 2006
Edition: 1st
Premium Website
ISBN-10: 0-321-38551-9
ISBN-13: 978-0-321-38551-2
eBook (Watermarked)
ISBN-10: 0-321-44677-1
ISBN-13: 978-0-321-44677-0
The most comprehensive way to learn Adobe Premiere Pro!

Classroom in a Book, the best-selling series of hands-on software training workbooks, helps you learn the features of Adobe software quickly and easily. Classroom in a Book offers what no other book or training program does--an official training series from Adobe Systems Incorporated, developed with the support of Adobe product experts.

Adobe Premiere 2.0 Classroom in a Book contains fourteen lessons and a bonus DVD with lesson files. The book covers the basics of learning Adobe Premiere Pro, and countless tips and techniques to help you become more productive with its new features, including new multicam editing tools, auto-creation of menu-based DVDs from the timeline, and Native HD, SD and HDV support, and more. You'll learn how to work with audio, create transitions and titles, manipulate subclips and virtual clips, and more. You can follow the book from start to finish or choose only those lessons that interest you.

Online Sample Chapter
Shooting and Capturing Great Video Assets in Adobe Premiere Pro 2.0
Table of Contents
2006 Adobe Systems Incorporated and its licensors, published by Adobe
Press and Peachpit Press, all rights reserved.


Chapter 1: Touring Premiere Pro
Lesson overview
Introduction
Video editing: Then and now
Premiere Pro ‹A nonlinear editor
Enhancing the workflow with high-level features
Incorporating the Adobe Creative Suite Production
Studio into the workflow
Touring the Premiere Pro workspace
Customizing the workspace
Review questions and answers

Chapter 2: Taking a Quick Run-through of Premiere Pro
Lesson overview
Introduction
Placing clips on a sequence
Arranging and trimming clips
Adding a transition
Applying a video effect
Editing a Photoshop layered graphic
Compositing graphics using a nested sequence
Review questions and answers

Chapter 3: Shooting and Capturing Great Video Assets
Lesson overview
Introduction
Twenty tips for shooting great video
Capturing video
Capturing an entire tape
Using batch capture and scene detection
Tackling manual analog movie capture
Review questions and answers

Chapter 4: Selecting Settings, Adjusting Preferences and Managing Assets

Lesson overview
Introduction
Selecting project settings
Adjusting user preferences
Importing assets
Image and graphics issues
Managing media in the Project panel
Working with assets in Adobe Bridge
Review questions and answers

Chapter 5: Creating Cuts-only Videos
Lesson overview
Using a storyboard to build a rough cut
Editing clips on the Timeline
Moving clips to, from and within the Timeline
Working with Source Monitor editing tools
Adjusting clips in the Trim panel
Using other editing tools
Review questions and answers

Chapter 6: Adding Video Transitions
Lesson overview
Using transitions with restraint
Trying some transitions
Changing parameters in the Effect Controls panel
Using the A/B mode to fine-tune a transition
Review questions and answers

Chapter 7: Creating Dynamic Titles
Lesson overview
Strengthen your project with supers
Changing text parameters
Building text from scratch
Putting text on a path
Creating shapes
Making text roll and crawl
Deconstructing effects: Sheens, Strokes,
Shadows and Fill
Review questions and answers

Chapter 8: Applying Specialized Editing Tools
Lesson overview
Using five timesaving editing tools
Adding a TV news-style cutaway
Using graphics with two transitions
Switching a four-camera production
Review questions and answers

Chapter 9: Adding Video Effects
Lesson overview
Sampling some basic video effects
Manipulating keyframes and effect parameters
Adding keyframe interpolation and velocity
Review questions and answers

Chapter 10: Putting Clips in Motion
Lesson overview
Applying the Motion effect to clips
Changing clip size and adding rotation
Working with keyframe interpolation
Putting pictures-in-a-picture
Enhancing motion with shadows and beveled edges
Other motion effects: Transform, Basic D, and
Camera View
Review questions and answers

Chapter 11: Acquiring and Editing Audio
Lesson overview
Selecting the right mic for the job
Connecting mics to your camcorder or PC
Setting up a basic voice-recording area
Voicing professional narrations
Premiere Pro‹A high-quality aural experience
Examining audio characteristics
Adjusting audio volume
Adding J-cuts and L-cuts
Review questions and answers

Chapter 12: Sweetening Your Sound and Mixing Audio
Lesson overview
Sweetening sound with audio effects
Trying out stereo and surround sound effects
Working with the Audio Mixer
Outputting tracks to submixes
Recording voice-overs
Creating a surround sound mix
Moving up to professional editing with
Adobe Audition
Review questions and answers

Chapter 13: Compositing Techniques
Lesson overview
Making compositing part of your projects
Working with the Opacity effect
Two multiple track video effects: Blend and
Texturize
Working with alpha channel transparencies
Applying chroma, color and luminance keying
effects
Using matte keys
Review questions and answers

Chapter 14: Enhancing Color, Editing Tips, & Shortcuts
Lesson overview
An overview of color-oriented effects
Adjusting and enhancing color
Using nested sequences
Three quick editing techniques
Recommended keyboard shortcuts
Review questions and answers

Chapter 15: Project Management
Lesson overview
Project Menu overview
Using the Project Manager
Conducting a Clip Notes review
High definition video and film features
Review questions and answers

Chapter 16: Using Photoshop and After Effects to Enhance Your DV Project
Lesson overview
Introducing Photoshop CS
Demonstrating some Photoshop CS basics
Photoshop tips for DV productions
Editing Encore DVD menus in Photoshop
Introducing After Effects
Trying out text animation with After Effects
Using effects and Motion Tracker
Review questions
Review answers

Chapter 17: Exporting Frames, Clips and Sequences
Lesson overview
Export options
Recording to videotape
Exporting a single frame
Creating standard movie, image sequence and
audio files
Using the Adobe Media Encoder
Working with edit decision lists
Exporting to DVD
Review questions and answers



ADOBE PREMIERE PRO xi
Classroom in a Book
Authoring DVDs with Premiere Pro and Encore DVD
Lesson overview
Overview of DVD authoring in Premiere Pro
Previewing Your DVD project
Adding DVD markers to the Timeline
Creating an auto-play DVD with markers
Using DVD menu templates
Authoring with Encore DVD
Review questions and answers


Unlimited one-month access with your purchase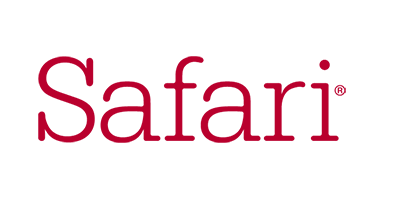 Other Things You Might Like
By Maxim Jago
Book $47.99
By Maxim Jago
eBook (Watermarked) $38.39
By Maxim Jago
Web Edition $38.39