Share
|
Register your product to gain access to bonus material or receive a coupon.
Macromedia Director MX 2004: Training from the Source
Premium Website
Sorry, this book is no longer in print.
Features
Macromedia's official Director MX 2004 training curriculum–Based on live course content that has been carefully developed and systematically tested for effectiveness by Macromedia.
~Presents content proven to help students master Director MX 2004 quickly and efficiently.
Hands-on, project-based tutorials–Students learn Director MX 2004 by building four complete Director MX 2004 projects from start to finish.
~Gives students extensive hands-on experience most books cannot provide.
Two start-to-finish game projects–Walks through every facet of game development with Director MX 2004, from keyboard control and collision detection to game engine development.
~Helps students master one of the fastest-growing and exciting areas of Director MX 2004 development.
Extensive pedagogical features–Chapters begin with overviews of content and learning objectives; and make extensive use of tips, notes, lists, and screen shots.
~Uses proven teaching techniques that accelerate learning and improve retention.
Systematic coverage of all key Director MX 2004 features and techniques–Coverage includes: mastering the Director MX 2004 interface; using interactivity and video; integrating Flash-based interfaces; creating MIAWs; integrating with databases; publishing and packaging content; and more.
~Gives students a single source for mastering all of Director MX 2004, from beginning to advanced level techniques.
Copyright 2005
Edition: 1st
Premium Website
ISBN-10: 0-321-22365-9
ISBN-13: 978-0-321-22365-4
Now that Director supports JavaScript and DVD-Video, it's hard to come up with a reason not to use it for all of your interactive Web content creation needs. Buy this book, and you soon will be! In this volume (which is based on the curriculum employed by Macromedia's authorized trainers), veteran author David Mennenoh uses a series of project-based, hands-on tutorials to introduce you to every aspect of interactive content creation with Director MX 2004. As you work your way through the book's four major projects--a portfolio presentation, a training log (which employs an interactive calendar), a 2D game, and a 3D puzzle game--you'll cover topics ranging from setting up the interface to getting interactive, adding video, using MIAWs, packaging your projects for distribution, creating game assets, producing models, and more. Also covered are all of Director MX 2004's newest features: cross-platform publishing, Flash MX 2004 integration, and more. A companion CD includes the lesson files and media you'll need to complete the book's projects.
Table of Contents
Project 1: Portfolio Presentation
Lesson 1: Director MX 2004 Basics
Lesson 2: Building the Interface
Lesson3: Getting Interactive
Lesson 4: Adding Video
Lesson 5: Introducing Lingo
Lesson 6: Using Flash
Project 2: Personal Training Log
Lesson 7: Implementing A Database
Lesson 8: Graphing with Imaging Lingo
Lesson 9: Using MIAW's
Lesson 10: Packaging for Distribution
Project 3: 2D Space Shooter
Lesson 11: Setting Up the Game
Lesson 12: handling the Keyboard
Lesson 13: Detecting Collisions
Lesson 14: Publishing to Shockwave
Project 4: 3D Memory Game
Lesson 15: Introducing Director 3D
Lesson 16: Controlling the Game
Lesson 17: Adding the Finishing Touches
Appendix A: DOM Reference
Appendix B: Tips and Tricks
Unlimited one-month access with your purchase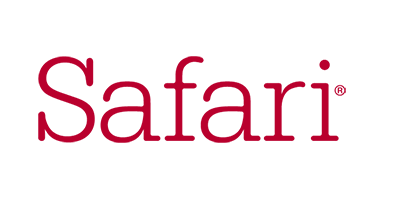 Other Things You Might Like
By Phil Gross
eBook (Watermarked) $31.99
By Phil Gross
Book $39.99