Share
|
Register your product to gain access to bonus material or receive a coupon.
Macromedia Director MX for Windows and Macintosh: Visual QuickStart Guide
Premium Website
Sorry, this book is no longer in print.
Features
Task-based—Information is broken down into concise, one- and two-page tasks.

Allows students to learn the most important tasks of a program or operating system and get right to work on any project.
Step-by-Step—Numbered, easy-to-follow instructions.

Succinct numbered instructions provide a logical approach to learning tasks.
Visual Reference—Plenty of screen shots illustrate the step-by-step instructions.

Visually demonstrates and reinforces the instructions for a particular task as the students work at their computers.
Quick Reference Tabs—Tabs on each page identify the task.

Easy for the instructors and students to find a particular task and makes these texts useful after the course ends.
Shaded sidebars.

Sections that call attention to important features and additional helpful information.
Tips.

Highlighted through the book offer author advice, time-saving shortcuts, and pointers for students who want a further understanding of the program.
Industry-leading Authors.

The authors are industry-leading teachers, writers, and designers, providing students with expert, professional training.
STUDENT EDITION FEATURES
Learning Objectives—Included in the Student Study Guide after each chapter.

Lists the main points students should learn from a chapter.
Get Up and Running Exercises—Based on techniques introduced in a chapter.

Helps students synthesize and practice what they have learned.
Class Discussion Questions.

Helps students review the chapter with their class or study group and explore concepts related to the tools and techniques explained in the chapter.
Review Questions—Contains a set of multiple choice, fill-in-the-blank, and definition questions.

Enables students to evaluate how well they have learned key details.
Instructor Resources—Posted online. Includes expanded instructor notes and answers to all review questions.

Provides the tools to help teachers guide and evaluate their students.
Copyright 2003
Edition: 1st
Premium Website
ISBN-10: 0-321-19399-7
ISBN-13: 978-0-321-19399-5
Macromedia announced the latest version of its flagship multimedia authoring environment, Macromedia Director MX, in late November at a $1,199 price point ($399 for users upgrading from versions 8.0 or 8.5). Director MX for Windows and Macintosh: Visual QuickStart Guide makes the perfect accompaniment for readers looking to quickly get up-to-speed on the new version¿s seamless integration with the Macromedia Flash MX product family, advanced debugging capabilities, new Object Inspector, support for both QuickTime 6 and Mac OS X, and more! Like the other books in Peachpit¿s popular Visual QuickStart series, this one uses dozens of screenshots in each chapter accompanied by simple, step-by-step instructions to guide readers through the complexities of creating Director MX "movies" for CD-ROM and the Web. Whether they use the book as a tutorial or reference, readers learn in no time how to combine bitmap graphics, digital video, sound, and text into creative interactive multimedia productions. Completely revised and updated with brand-new graphics, this book covers features new to Macromedia Director MX, for both the Windows and Macintosh platforms.
Online Sample Chapter
Adding Sound to Macromedia Director MX Movies
Table of Contents


Introduction.


1. Director Basics.


2. Assembling Casts.


3. Building a Score.


4. Animating Sprites.


5. Playing & Refining Movies.


6. Using Paint Tools.


7. Drawing Vector Shapes.


8. Compositing Images.


9. Working on the Stage.


10. Adding Digital Video.


11. Using Flash Movies in Director.


12. Adding Text.


13. Adding Sound.


14. Adding Behaviors.


15. Scripting Lingo.


16. Creating a Projector.


17. Making Movies for the Web.


18. Shockwave 3D.


19. Using Xtras.


20. Accessibility.


Appendix A. Numeric Keypad Shortcuts.


Appendix B. Keyboard Shortcuts.


Index.

Unlimited one-month access with your purchase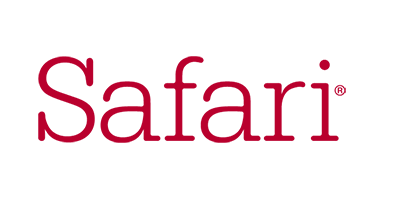 Other Things You Might Like
By Phil Gross
eBook (Watermarked) $31.99
By Phil Gross
Book $42.49