Share
|
Register your product to gain access to bonus material or receive a coupon.
Macromedia Dreamweaver MX 2004 Demystified
Premium Website
Sorry, this book is no longer in print.
Copyright 2004
Edition: 1st
Premium Website
ISBN-10: 0-7357-1384-7
ISBN-13: 978-0-7357-1384-0
As an experienced Dreamweaver developer, you don't need a guide to step you through every new Dreamweaver MX 2004 button and feature. Chances are, you'll be able to figure most of those out on your own. What you need--and this volume delivers--is an in-depth exploration of how you can leverage all of Dreamweaver's power to take your own Web development process to the next level. Moving beyond the explanations that are readily available in the product's documentation and the commonly available introductory guides, author Laura Gutman draws on her own extensive experience as a multimedia Web application developer to explore some of the software's more creative and complex uses--many of which involve features new to Dreamweaver MX 2004: editing files, manipulating databases, and changing code directly on remote FTP and network servers without first stetting up a Dreamweaver site; using CSS to improve your design procedures; and more. Easy-to-follow explanations, insightful exercises, render a complex topic painless.
Online Sample Chapter
Building Dreamweaver MX 2004 Tables
Downloadable Sample Chapter
Sample chap4.html
Sample chap5.html
Sample chap6.html
Sample chap7.html
Sample chap8.html
Sample chap9.html
Sample chap10.html
Sample chap11.html
Sample chap12.html
Sample chap13.html
Sample chap14.html
Sample chap15.html
Sample chap16.html
Sample chap17.html
Sample chap19.html
Sample chap20.html
Sample chap21.html
Sample chap22.html
Sample chap23.html
Sample chap26.html
Sample chap27.html
Sample chap29.html

Table of Contents


Introduction.

I. WEB PAGE CONSTRUCTION WITH DREAMWEAVER.
1. What's New in Dreamweaver MX 2004.
The Things You'll Never See…. …And Something You Will! General Interface Improvements. Document-Editing Improvements. CSS Improvements. Code-Writing Improvements. Site-Management Improvements. Dynamic Data Improvements. Summary.
2. The Dreamweaver Workspace.
Choosing a Workspace (Windows). The Start Page. Playing with Panels. Using the Document Window. Getting Help. Summary.
3. Creating and Working with Documents.
The Basics of Creating Documents. Working Smart with Documents in Dreamweaver. Summary.
4. Working with Text.
Text Basics. Working Smart: Bringing in Text from Other Programs. Working Smart: Creating Text Structure. Summary.
5. Working with Images.
Image Basics. Working Smart with Images. Summary.
6. Links and Navigation.
The Basics of Links. Navigation Methods and Tools. Working Smart with Links. Summary.
7. Utilizing Head Content.
The Basics of Head Content. Working Smart with meta Tags. Working with Other Head Content. Summary.
II. DESIGNING WITH DREAMWEAVER.
8. Building Tables.
Table Basics. Working Smart with Tables. Using Flexible Widths Sensibly. Using Tables for Page Layout. Summary.
9. Working with Forms.
Form Basics. Working Smart with Forms. Summary.
10. Designing Frame-Based Pages.
Frame Basics. Working Smart with Frames. The World of Iframes. Summary.
11. Using Cascading Style Sheets.
CSS Basics. Working Smart with CSS. Summary.
12. -CSS Positioning, Dreamweaver Layers, and Page Layout.
Layer Basics. Working Smart with Layers. Summary.
III. INTERACTIVITY, DHTML, AND MULTIMEDIA.
13. Interactivity with Behaviors.
Basics of Behaviors. Working Smart with Behaviors. Summary.
14. Controlling Layers with JavaScript.
Dynamic HTML Basics: Layers and Scripting in the Browser. Controlling Layer Visibility. Controlling Layer Contents. Dragging and Dropping Layers. Controlling Other Layer Properties. Summary.
15. Plug-Ins, ActiveX, and Java.
Extending the Browser with Plug-Ins and ActiveX. Extending the Browser with Java. Summary.
16. Building Web Pages with Flash.
How Flash Works in the Browser. Working Smart with Flash Parameters. Working Smart with Dreamweaver/Flash Integration. Working with Full-Screen Flash Pages. Flash and JavaScript. Flash Text and Flash Buttons. Flash Elements. Summary.
IV. SITE MANAGEMENT WITH DREAMWEAVER.
17. Local Site Management.
How Dreamweaver Handles Local Sites. Defining a Local Site. Managing Sites. Working in the Site Panel. File and Link Management Within a Site. Assets Management with the Assets Panel. Working Without a Site. Summary.
18. Site Publishing and Maintenance.
How Dreamweaver Works with Remote Sites. Defining a Remote Site in Dreamweaver. Working with a Remote Site. Keeping Local and Remote Sites Synchronized. Working Without a Site: Defining Remote Connections. Summary.
19. Workplace Collaboration.
Challenges of Working in a Design Team. Sharing Site Information. Using Design Notes for Improved Workflow. Version Control. Creating Project Workflow Reports. Dreamweaver and Contribute. Summary.
20. Site-Wide Content with Templates and Libraries.
Working with Templates. Working with Library Items. Summary.
V. DREAMWEAVER AND LIVE DATA.
21. Building Dynamic Sites with Dreamweaver.
Basics of Dynamic Sites. Setting Up Your Workstation for Dynamic Development. Setting Up for Offline Development. How Dynamic Sites Work in Dreamweaver. Summary.
22. Creating Dynamic Pages.
Collecting Dynamic Data. Putting Dynamic Elements in Your Pages. Common Dynamic Tasks. Summary.
23. Further Dynamic Techniques.
Dynamic Templates. Master-Detail Page Sets. Working with Complex Recordsets. Creating a User Authentication (Login) System. Conditional Content. Summary.
24. Working Smart with ColdFusion.
ColdFusion Objects in the Insertion Bar. ColdFusion Components. ColdFusion Resources. Summary.
25. Working Smart with PHP.
PHP Objects in the Insertion Bar. PHP Resources. Summary.
26. Working Smart with ASP.NET.
ASP.NET Installation Notes. ASP.NET Hand-Coding Objects in the Insertion Bar. ASP.NET Web Server Control Objects in the Insertion Bar. ASP.NET Resources. Summary.
VI. DREAMWEAVER UNDER THE HOOD.
27. Writing Code in Dreamweaver.
Using Dreamweaver as a Text Editor. Linking to External Text Editors. Tag Libraries and the Tag Library Editor. Advanced Find and Replace. Editing Non-HTML Markup with Dreamweaver. Writing JavaScript in Dreamweaver. Summary.
28. Customizing and Extending Dreamweaver.
How Dreamweaver Is Configured. Reconfigurations, from Simple to Fancy. The World of Third-Party Extensions. Summary.
29. Creating Your Own Extensions.
Before You Get Started. The Dreamweaver API. Creating Object Extensions. Creating Command Extensions. Packaging Your Extensions. Summary.
Index.
Unlimited one-month access with your purchase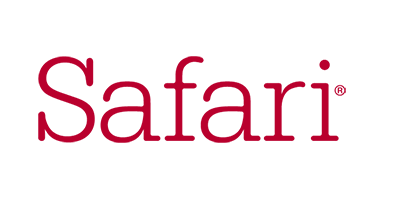 Other Things You Might Like
By Jim Maivald
Web Edition $38.39
By Jim Maivald
eBook (Watermarked) $38.39