Share
|
Register your product to gain access to bonus material or receive a coupon.
Macromedia Flash MX 2004 ActionScript: Training from the Source
Book
Sorry, this book is no longer in print.
Copyright 2004
Edition: 1st
Book
ISBN-10: 0-321-21343-2
ISBN-13: 978-0-321-21343-3
Sure, you can use Flash MX 2004 without being a master programmer, but as any Flash developer worth his or her salt will tell you, you're not tapping all of its power unless you're taking advantage of its scripting language "ActionScript 2.0" which offers a more robust programming model and better object-oriented programming support than ever before. Here to take the fear factor out of learning it are Flash veterans and best-selling authors Derek Franklin and Jobe Makar, who demonstrate that scripting is an instinctual process you already know by translating real-life activities into ActionScript scripts. In these pages, you'll find methodologies and techniques for building over 40 real-life Flash ActionScript projects, including sample games, --- applications, Web sites, and more. New in this edition are coverage of ActionScript 2.0, Web services, Components, Printing, Video, and more. On the companion CD, you'll find all the project files and images you need to complete each project.
Table of Contents


Introduction.


1. Introducing Actionscript.


2. Using Event Handlers.


3. Understanding Target Paths.


4. Using Object Classes.


5. Using Functions.


6. Creating and Manipulating Data.


7. Creating Custom Classes.


8. Using Conditional Logic.


9. Automating Scripts with Loops.


10. Scripting UI Components.


11. Getting Data In and Out of Flash.


12. Using XML with Flash.


13. Validating Data.


14. Creating and Working with Text Fields.


15. Controlling Movie Clips Dynamically.


16. Time- and Frame-Based Dynamism.


17. Scripting for Sound.


18. Loading External Assets.


19. Testing and Debugging Projects.


20. Maximum-Strength SWFs.


21. Printing and Context Menus.


Index.

Updates & Corrections
See below for updates and corrections related to this title:
Lesson 03 The file "levelTarget3.fla" is found in the "Completed" Subfolder of Lesson03 and not in the "Assets" folder as described in the book.
Errata
Download the current list of Errata
Unlimited one-month access with your purchase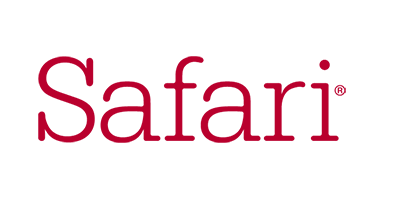 Other Things You Might Like
By Russell Chun
Book $47.99
By Russell Chun
eBook (Watermarked) $38.39
By Russell Chun
Book $47.99