Share
|
Register your product to gain access to bonus material or receive a coupon.
Macromedia Flash MX ActionScripting: Advanced Training from the Source
Book
Sorry, this book is no longer in print.
Features
Project-based lessons developed for a instructor-led environment.

Students are provided with "training from the source" that is developed by Macromedia's training experts. Lessons build on one another so as students work through the projects they gain a complete understanding of the program.
Straightforward approach and layout—Chapters open each lesson with clearly stated objectives.

Students can assess at a glance, what they will be learning. Ample illustrations with detailed captions give students feedback as they step through projects.
Extended learning—Chapter lessons conclude with suggested projects for students to continue on their own.

End of chapter suggestions extend the book's value beyond the classroom. Students can gain more experience working in the program on suggested projects.
CD-ROM component—CD-ROM contains project files and 30-day trial software.

With the lessons in the book and the CD-ROM, this title provides all that the students need to start working in the program.
Copyright 2002
Edition: 1st
Book
ISBN-10: 0-201-77022-9
ISBN-13: 978-0-201-77022-3
Macromedia Flash MX ActionScripting: Advanced Training From the Source teaches readers ActionScript using a hands-on, project-based approach. This book will be different in several ways. Instead of just explaining how scripting works, explains scripting by translating real-life activities into scripts, so that users can begin to see the association of how programming and scripting is something they instinctively already know how to do. Readers will be shown many methodologies and techniques for building nearly thirty real-life Flash ActionScript projects, including sample games, wireless applications, Web sites, and more, enabling them to work faster and more efficiently. The companion CD-ROM contains all project files and images necessary for each project in the book.
Online Sample Chapter
Table of Contents


Introduction.


Lesson 1. Introducing ActionScript.


Lesson 2. Using Event Handlers.


Lesson 3. Understanding Target Paths.


Lesson 4. Understanding and Using Objects.


Lesson 5. Using Functions.


Lesson 6. Customizing Objects.


Lesson 7. Using Dynamic Data.


Lesson 8. Manipulating Data.


Lesson 9. Using Conditional Logic.


Lesson 10. Automating Scripts with Loops.


Lesson 11. Getting Data In and Out of Flash.


Lesson 12. Using XML With Flash.


Lesson 13. Validating and Formatting Data.


Lesson 14. Controlling Movie Clips Dynamically.


Lesson 15. Time- and Frame-Based Dynamism.


Lesson 16. Scripting for Sound.


Lesson 17. Loading External Assets.


Appendix A. Resources.


Index.

Updates & Corrections
Click below for the the Updates & Corrections related to this title:
Updates & Corrections
On page 15, we recommend flashlite.net as a resource for more information on Flash MX. Unfortunately, flashlite.net is no longer in business.
Please click on the link above to see other corrections for this book.
Unlimited one-month access with your purchase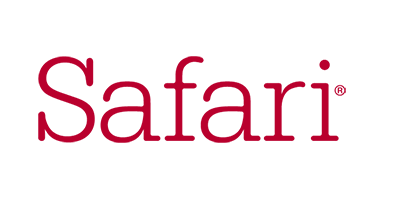 Other Things You Might Like
By Russell Chun
Book $47.99
By Russell Chun
eBook (Watermarked) $38.39
By Russell Chun
Web Edition $38.39