Share
|
Register your product to gain access to bonus material or receive a coupon.
Macromedia Studio MX 2004: Training from the Source
Book
Sorry, this book is no longer in print.
Features
NEW - Covers the integrated package, Studio MX 2004, introducing students to all the products.
"Official Curriculum" developed by Macromedia for their authorized training.
17 project-based tutorials with 25 hours of instruction—Demonstrate how to create web sites from beginning to end, including interactivity, movies, and sound.
Straightforward approach and layout with Lesson Objectives.
CD-ROM component—Contains all project files and 30-day trial software.
Copyright 2004
Edition: 1st
Book
ISBN-10: 0-321-24158-4
ISBN-13: 978-0-321-24158-0
Macromedia Studio MX 2004: Training from the Source provides a comprehensive, working introduction to the most powerful Web design and development suite available, Macromedia Studio MX. In this hands-on, project-based book for active learners, you'll get a solid overview of how you can use the integrated workflow of Macromedia's Studio MX product suite to create your own dazzling sites. Starting from the ground up, you'll build two Web sites. In the first half of the book, you'll combine the strengths of Macromedia Flash, Fireworks, Dreamweaver, and FreeHand to create an attractive, yet maintainable site. In the second half of the book, you'll focus on building a powerful and dynamic user experience, by combining Macromedia Flash, Dreamweaver, and ColdFusion. The enclosed CD-ROM contains all the files you need to complete the projects, plus completed files for you to compare with your results and use as models for future projects.
Related Article
Table of Contents
I. FIREWORKS.
1. Designing a Banner.
2. Designing a Page Interface.
3. Exporting a Site Design.
II. DREAMWEAVER.
4. Preparing a New Site.
5. Developing a Page Template.
6. Developing Site Content.
III. FREEHAND.
7. Repurposing Design Elements for Print.
8. Storyboarding Flash Movies.
IV. MACROMEDIA FLASH.
9. Creating Flash Animations.
10. Building Basic Interactivity.
V. DREAMWEAVER AND FLASH.
11. Preparing the Site (DW).
12. Dynamic Text in Flash (Flash).
13. Drag and Drop Interactions (Flash).
VI. DREAMWEAVER AND COLDFUSION.
14. Dynamic, Data-Driven Sites (DW-CF).
15. Connecting to Data Sources (DW-CF).
VII. FLASH AND COLDFUSION.
16. Building a Quiz With Components (Flash-CF).
17. Flash, ColdFusion, and the Database (Flash-CF).
Unlimited one-month access with your purchase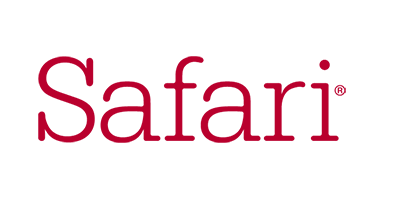 Other Things You Might Like
eBook (Watermarked) $38.39
Web Edition $38.39