Share
|
Register your product to gain access to bonus material or receive a coupon.
Video with Adobe Flash CS4 Professional Studio Techniques
eBook (Adobe DRM)
Sorry, this book is no longer in print.

ℹ This eBook requires the free Adobe® Digital Editions software.

Before downloading this DRM-encrypted PDF, be sure to:

Install the free Adobe Digital Editions software on your machine. Adobe Digital Editions only works on Macintosh and Windows, and requires the Adobe Flash Player. Please see the official system requirements.
Authorize your copy of Adobe Digital Editions using your Adobe ID (select AdobeID as the eBook vendor). If you don't already have an Adobe ID, you can create one here.
Copyright 2009
Edition: 1st
eBook (Adobe DRM)
ISBN-10: 0-321-63791-7
ISBN-13: 978-0-321-63791-8
The definitive guide to creating video for the Web

In Video with Adobe Flash CS4 Professional Studio Techniques, Robert Reinhardt goes beyond the entry-level coverage found in other books to bring you a comprehensive look at what you really need to know to produce, host, and distribute Flash-compatible video on the Web, including FLV and AVC/H.264 content. Real world examples and hands-on projects with sample video files provide the expert training you need with tips and insights that everyone can benefit from.

You'll learn:

Basic methods, from preproduction through delivery, including
capturing, processing, and compressing your video.
Production essentials for sharing your footage on the Web, including setting up your Web page and server for seamless video playback and how to create your own video player.
Advanced techniques, including building an index and play list, adding captions and banner ads, and designing a comprehensive video experiencefor your audience.
Includes complete sample Flash files as shown throughout the book. More than 2 GB of source files are provided, including High Definition (HD) clips, which you can use to perfect your video compression skills. The source files for each chapter are found in the corresponding Lessons folder on the disc.

Robert Reinhardt is a highly respected authority on Flash and Flash video. He has authored or co-authored numerous books on Flash, including the Flash Bible and the Flash ActionScript Bible, and his blog and other online articles draw a wide audience. He has developed multimedia courses for educational facilities in Canada and the United States and is an Adobe Certified Instructor for Flash courses at Portland State University. He is a former Vice President of the Multimedia Platforms Group at Schematic and now works with a wide range of clients from his base in Portland, Oregon. A frequent presenter at conferences such as Flashforward, FITC, Flashbelt, and NAB, he is also a contributor at DesignProVideo.com. Forums and updates for this book can be found at FlashSupport.com, where you can share questions and answers with Robert and other readers.
All of Peachpit's eBooks contain the same content as the print edition. You will find a link in the last few pages of your eBook that directs you to the media files.

Helpful tips:
· If you are able to search the book, search for "Where are the lesson files?"
· Go to the very last page of the book and scroll backwards.
· You will need a web-enabled device or computer in order to access the media files that accompany this ebook. Entering the URL supplied into a computer with web access will allow you to get to the files.
· Depending on your device, it is possible that your display settings will cut off part of the URL. To make sure this is not the case, try reducing your font size and turning your device to a landscape view. This should cause the full URL to appear.
Table of Contents
I. Working Foundations
Chapter 1 Pre-production Primer
Chapter 2 Capturing and Processing Video
Chapter 3 Compression and Encoding Primer
Chapter 4 Delivery and Deployment Primer
II. Production Essentials
Chapter 5 Placing Flash Video on a Web Page
Chapter 6 Exploring the FLVPlayback Components
Chapter 7 Building Your Own Player
Chapter 8 Integrating Multiple Bitrates
III. Creative Explorations
Chapter 9 Building a Video Index and Playlist
Chapter 10 Constructing Banner Ads and Captioned Videos
Chapter 11 Constructing an Interactive Video
Chapter 12 Delivering a Reliable Video Experience
IV. Appendixes


Unlimited one-month access with your purchase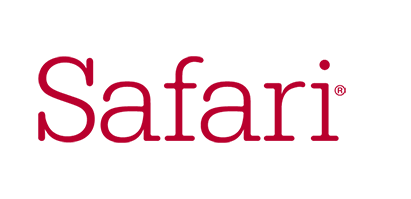 Other Things You Might Like
By Maxim Jago
eBook (Watermarked) $38.39
By Russell Chun
eBook (Watermarked) $38.39